Bennett's Best Late Finds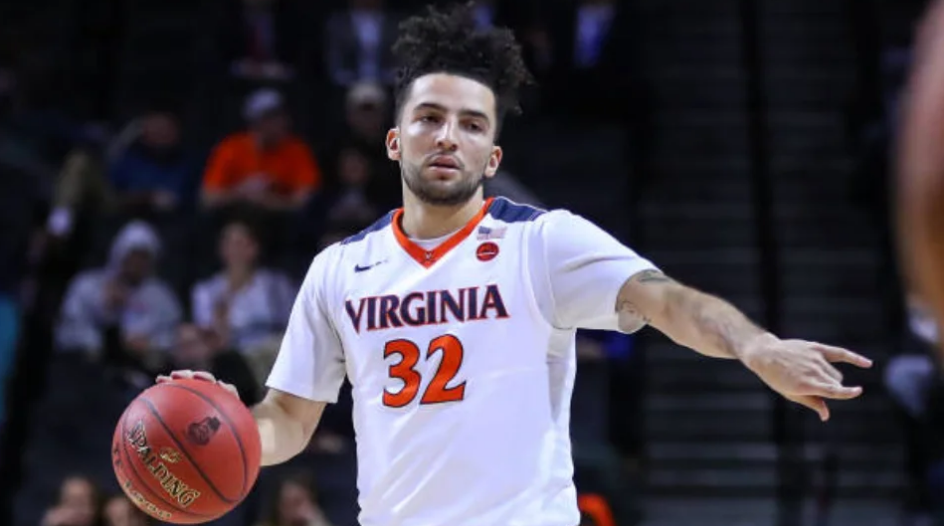 Recruits found later in the cycle, particularly rising seniors during the July live periods, have been a critical component of UVA's success. Nearly all of Bennett's early signing period classes have included a player who received their offer in July or later. Twelve out of thirteen years. Last year's 2022 bumper crop had two of them, Leon Bond and Ryan Dunn. It is highly probable that Virginia's 2023 class will not consist entirely of recruits that currently hold offers.
Every year when those new offers go out, some fans panic a little. The players are often unranked or have few major scholarship offers at the time. So this is my preemptive reminder to relax. In most cases, those reassuring things will come later. The past players under Bennett who were offered in July have panned out at a comparable rate to those offered earlier, and they include some of the best players in program history.
10) Marial Shayok 2014
Shayok was originally offered by UVA in July before committing to Marquette that fall. When their coach Buzz Williams left for Blacksburg, Marial reopened his recruitment and chose UVA. He did transfer for his last season to Iowa State, but he was a solid three-year contributor on some great Wahoo teams.
Shayok played last season in Turkey. He's currently on the Minnesota Timberwolves NBA summer league team.
9) Kadin Shedrick 2019
Kadin was the ultimate July blowup. He didn't have a high major offer entering the month, then went on to collect over 20 of them. Things moved quickly from there. He was committed by late August, choosing the Hoos over schools like Indiana and Louisville. When his time in Charlottesville is over, he'll no doubt rank higher on this list. His contributions so far and the promise of what's to come are already deserving of a top ten spot.
Shedrick is entering his redshirt-junior year, after establishing himself last season as the primary big man in Bennett's rotation.
8) Jack Salt 2014
We had never heard of the big Kiwi until he visited in September. He was very much a project on arrival. Through hard work, he developed himself into a key piece of a national championship team. His leadership and selflessness exemplified the program Bennett has built as much as anyone who's passed through. I think that's why he remains such a fan favorite today.
Salt now plays professionally in his home country of New Zealand.
7) Darion Atkins 2011
Atkins was another unheralded recruit who became a high major target after a big July of AAU. He committed to Virginia in September over Notre Dame and Maryland. Injuries and some very good players in front of him limited his playing time early in his career. Then as a senior, he seized the opportunity becoming a starter on a 30-4 team that won the ACC. He won the Lefty Driesell Award that year, as the nation's best defender.
Atkins now plays professionally in Germany.
6) Isaiah Wilkins 2014
In AAU, Isaiah was a lot like the player you remember at Virginia. He was the glue-guy who did all the little things for a great Georgia Stars team. That made him very popular in July when UVA offered. He committed in early September, choosing the Hoos over Georgia and Florida State. Named Gatorade Player of the Year in Georgia as a senior, he went on to be a three-year starter and defensive guru in Charlottesville.
Wilkins is a graduate assistant on the Virginia coaching staff, following a professional playing career overseas.
5) Kihei Clark 2018
Most of you already know the story. Kihei originally committed to UC-Davis. He reopened his recruitment after a huge July in which he was named MVP of the Peach Jam Championship game. Bennett liked what he saw, and eventually took aim at the little dude after missing out on some earlier targets. A four-year starter, a national champion, and half of the biggest play in school history. Not bad for a guy offered in October.
Clark is back this year for his fifth season with the Wahoos, taking advantage of his extra year of eligibility.
4) Akil Mitchell 2010
In my opinion, Akil was the best defensive player of the Bennett-era. And that's saying a mouthful. He wasn't a heavily recruited guy. UVA may have been his only power conference opportunity when he committed. Along with Joe Harris, they were the only members of Bennett's six-man first recruiting class that didn't transfer. They went on to be ACC champions and cornerstones of the program's rise.
Mitchell has had a successful overseas career. He spent last season in Germany.
3) London Perrantes 2013
UVA didn't really plan to look for a point guard that July when London was discovered. Devon Hall, who was considered a ponti guard in high school, had just committed. But London impressed the coaches so much that they had to try. It's a good thing they did. He made an immediate difference in helping them win Bennett's first ACC title, and then became a star as an upperclassman while bridging the gap to the national title group.
London played this past season in Israel.
2) DeAndre Hunter 2016
You all remember the group picture of the 2016 class from the day he committed. Hunter exploded on the scene during the last live period of the summer. Tony Bennett was courtside in Las Vegas to see him dominate a pair of five-star labeled players. A flurry of scholarship offers followed, UVA and Villanova included. The Hoos eventually won out and the rest is history. He was the finishing touch on Bennett's masterpiece class, and went on to be a hero of the national championship run.
Hunter just finished his third season with the Atlanta Hawks, after being taken 4th overall in the 2019 NBA Draft.
1) Malcolm Brogdon 2011
Brogdon tops every Bennett-era list. This is no exception. He was another July blowup, lightly recruited before a parade of new offers came his way during Nike Peach Jam. UVA eventually beat out Clemson, Georgia, and Notre Dame. Fittingly, Harvard may have been his second choice though. An all-time great Hoo, and one of the best in recent ACC history. Not offered until July.
Brogdon has put together a terrific NBA career, now with six seasons under his belt. He was recently traded to the Boston Celtics.
So when new offers trickle out in the weeks ahead....give it time before judging. They're probably a lot better than their ranking or offer list, and history suggests they'll likely work out just fine.