Early Names To Know In The 2023 Class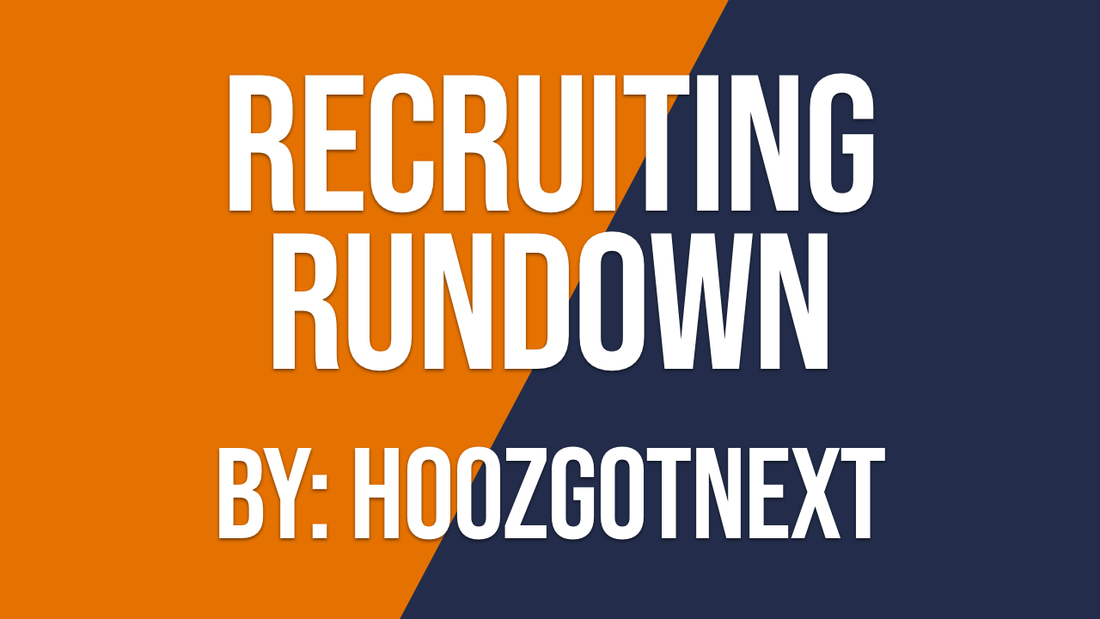 Tuesday June 15th was the first day college coaches were allowed to directly contact recruits in the 2023 class. As always, we were flooded with reports of the many names Virginia had reached out to. It's only the start of the recruiting process for these guys. UVA hasn't extended any offers yet. But here are some that I expect the coaching staff to give a close look in the months ahead.
Reed Sheppard
North Laurel (KY) guard Reed Sheppard visited on Monday. He averaged over 30 points per game during his sophomore season, and has continued to stuff the stat sheet in AAU play. The son of former Kentucky sar Jeff Sheppard, it'll be a high profile recruitment. Kentucky is already involved. Louisville just offered. He's getting a lot of early attention from Tony Bennett and staff, and appears to be a strong candidate for a scholarship offer in the near future.
Caleb Foster
Oak Hill (VA) point guard Caleb Foster made a name for himself last summer, and is now considered a 5-star recruit. Virginia's been eyeing him for a while. He consistently mentions them among the schools involved. Obviously there will be stiff competition. Duke has contacted him. He's a Bennett-type floor general though, high IQ and always under control. UVA could be a good fit for him.
Jaydon Young
The Virginia staff took notice of Greensboro Day (NC) guard Jaydon Young back when he played alongside Carson McCorkle. A long physical combo guard in the mold of Malcolm Brogdon. He's versatile on both ends of the court with a lot of the qualities Bennett looks for. NC State, Clemson, and VA Tech are some of the early contenders. Expect his stock to continue to rise as more coaches become familiar.
Isaiah West
Goodpasture (TN) guard Isaiah West is scheduled to visit on Thursday. Loaded with quick-twitch athleticism, he's a special talent. With the ability to play either guard spot, that's always attractive to college coaches. As with most players this early, his offer list hasn't caught up with how good he is. The UVA staff seems to have established an early relationship. Expect them to follow up by watching him during the upcoming live periods.
Reid Ducharme
Reid Ducharme out of Brewster Academy (NH) has had a huge Spring of AAU. A big guard at 6'6, he can play and defend at several positions. He's another guy that UVA has been connected with for some time. No relation to Colin as far as I know, Reid looks like one of the more underrated players in the class right now. Ivy League schools have already offered, always a good sign that he's serious about the classroom as well.
Gus Yalden
Gus "Bus" Yalden grew up in Wisconsin, and now attends IMG Academy (FL). One of the more unique prospects to come around in a while. He's been called Baby Jokic in comparison to Denver Nuggets star Nikola Jokic. A little undersized for a big man, but as skilled as you'll find at this stage. He's a lot of fun to watch with a big personality to match his game. He'll be a fan favorite wherever he ends up. Reportedly, Virginia will host Yalden for an unofficial visit in August.
Curtis Blair III
Steward School (VA) wing Curtis Blair III is one of best 2023 prospects in the commonwealth. Ranked in the top 100 nationally, he has early offers from VA Tech and Florida. The Wahoo staff certainly has him on the radar to check out starting this summer.
Carter Lang
St. Anne's-Belfield in Charlottesville keeps producing top talent under Coach Damin Altizer. Big man Carter Lang is next up there. The skilled lefty is crafty in the paint and can step out and knock down jumpers. With Francisco Caffaro scheduled to move on in 2023, UVA will be in the market for an interior player. The answer could be in their backyard.
Isaiah Miranda
Rhode Island 7-footer Isaiah Miranda has burst onto the national scene this Spring. UVA and a long list of other high-major programs are anxious to get a look at him now that coaches can get out. He'll likely have some hefty offers soon. Time will tell if Bennett tosses his hat in the ring.