Intel Report 4/22/22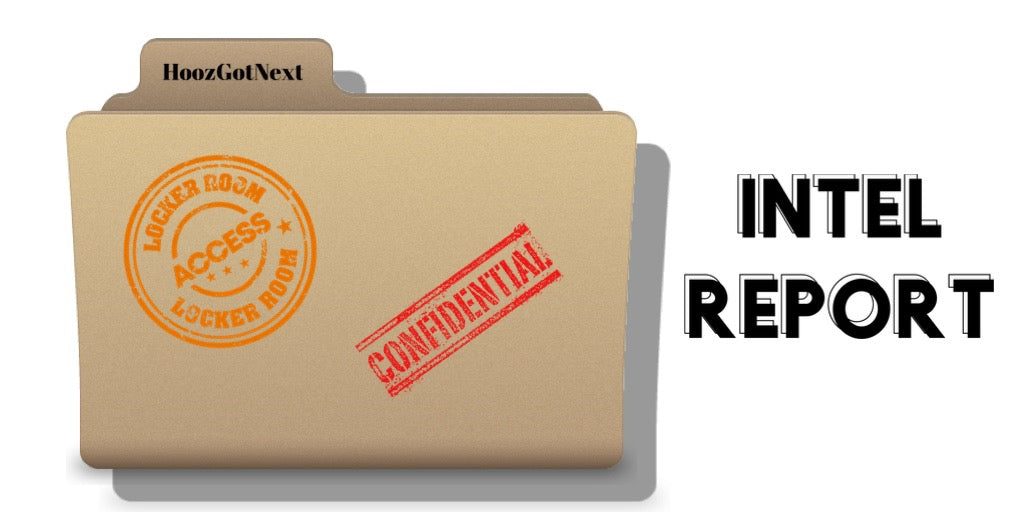 The crazy season continued this week. Virginia's part in the London Johnson saga came to a bitter end. Transfer recruiting kicked into high gear with two top targets visiting. And the coaching staff is preparing for another big weekend on the road.
He's Back
Kihei Clark announced this week that he'll return for next season. I don't know what took so long for that to be made public. The decision was made weeks ago. He along with Jayden Gardner will be Virginia's first super seniors.
Freshman forward Igor Milicic is the lone uncommitted Virginia scholarship player in the transfer portal. Former UVA assistant Ron Sanchez, now head coach at Charlotte, is hoping to land Igor. He's already taken a visit there. And he's scheduled to visit UC-Santa Barbara this week.
Former walk-on Malachi Poindexter committed to Illinois State on Saturday during his visit there. And of course, sophomore guard Carson McCorkle committed to Wofford last week.
I think we're done losing transfers, but we can't completely rule it out until May 1st. That's the deadline when players need to have their names in the portal to qualify for the one-time waiver to play next season.
Transfer Recruiting
The dead period lifted on Friday, marking the unofficial start of transfer recruiting. With Kihei's return, Virginia has two open scholarships for next season. They clearly have two targets in mind, and were quick to have them both on grounds.
Vander Plas
Ohio senior forward Bennett Vander Plas was the first visitor, spotted in Charlottesville with Coach Bennett and Coach Williford on Friday. He later visited Wisconsin on Tuesday, and Iowa State on Wednesday. Ohio State is also involved. He may have already visited there as well. I'm not sure.
It seems to be a two-team race between the Hoos and Badgers though. Everything I've heard is that UVA felt really good about their chances following his visit. But apparently so does Wisconsin. I expect we'll get a verdict soon.
McNeil
West Virginia senior guard Sean McNeil visited on Monday and Tuesday. The 6'3 sharpshooter has shuffled his visit schedule around a bit. He began his Indiana visit on Thursday. He's expected to see Ohio State this weekend, Louisville next weekend, and Cincinnati somewhere in between.
I haven't heard that much about where UVA believes they stand after his visit. But they want him even more now. The staff was very impressed by him and sees him as a great fit for next year's team. Louisville is seen as the biggest threat. Indiana shouldn't be taken lightly either.
McNeil is from Kentucky, right outside Cincinnati. He recently became engaged to his longtime girlfriend there. Distance is a hurdle. And NIL opportunities matter to him too. It's not his first concern, but it's on the list.
2022 Montverde (FL) forward Malik Reneau was the other recruit they were hoping to have on grounds this week. Instead, he committed to Indiana after his weekend visit there.
The Runaway Recruit
After three delays and no announcement, Virginia is no longer pursuing 2023 Norcross (GA) point guard London Johnson. We'll never have all the details of the way things went down behind the scenes. I'll try to fill in what I can.
London has a substantial offer now from the NBA G-League Ignite, a program for high-level prospects who choose to bypass college. That seems to be what changed the equation and led to the drama in recent weeks. He received the offer after pro scouts watched him at the Nike Hoop Summit two weeks ago. He could begin next season if he chooses.
The delay on April 1st seems to have been a stall so that he could see whether the G-League would indeed offer. Once the offer came, NIL started being a featured point of conversation with UVA and other colleges. I had heard Southern Cal made a late charge, presumably because they're willing to play ball in that arena. That's more or less above board under the new rules. But UVA does not tie NIL opportunities to recruiting as some others will.
The way I understand, Tony Bennett talked to his father the night before the most recent announcement date. At that point, both parties decided it was best to move on from his recruitment. Knowing what we do now about how things played out, I don't believe there was ever any chance of his commitment to Virginia sticking even if he had announced for the Hoos months ago.
Johnson first committed to the Virginia coaches in October. At this point, odds are probably against him playing in college at all.
2nd Live Period
Attention turns back to the high school ranks this weekend. Coaches will be out for the second live evaluation period, which runs from Friday evening through Sunday afternoon. It's their last chance until July to attend AAU events.
The three major shoe circuits are the center of activity as always. The Adidas event is being held in Spartanburg, SC. The NIke EYBL is in Indianapolis. And Kansas City is hosting the Under Armour Association.
With London Johnson off the board, point guard is the top priority. The one name to watch is Silas DeMary. The 6'4 guard from Charlotte is with Team Curry in Kansas City. He said this week that he's planning to visit soon. So things could start moving with him if Bennett likes what he sees this weekend.
Fresh UVA offer in hand, guard Cam Christie will be with his Illinois Wolves in Kansas City. Freddie Dilione, a combo guard from NC, will surely have Bennett watching in Spartanburg. And Solomon Ball caught their attention last time out The St. James (MD) scoring guard plays for Team Melo on the EYBL.
With Bennett skipping the Adidas event last time, this will be his first chance to see Waukee (IA) wing Pryce Sandfort. And expect stock riser Andrej Stojakovic to get a look from the boss. He's the son of former NBA star Peja Stojakovic.
They'll be following up some of the forwards from the first weekend as well. There's concern that one may have already gotten away though. Texas product Zayden High was the biggest stock riser of the opening weekend. I've heard the UVA staff is torn on whether to invest time in recruiting him now that he's in such high demand. It'll be interesting to watch if they come around this week