Intel Report 4/26/23: Hectic Spring Continues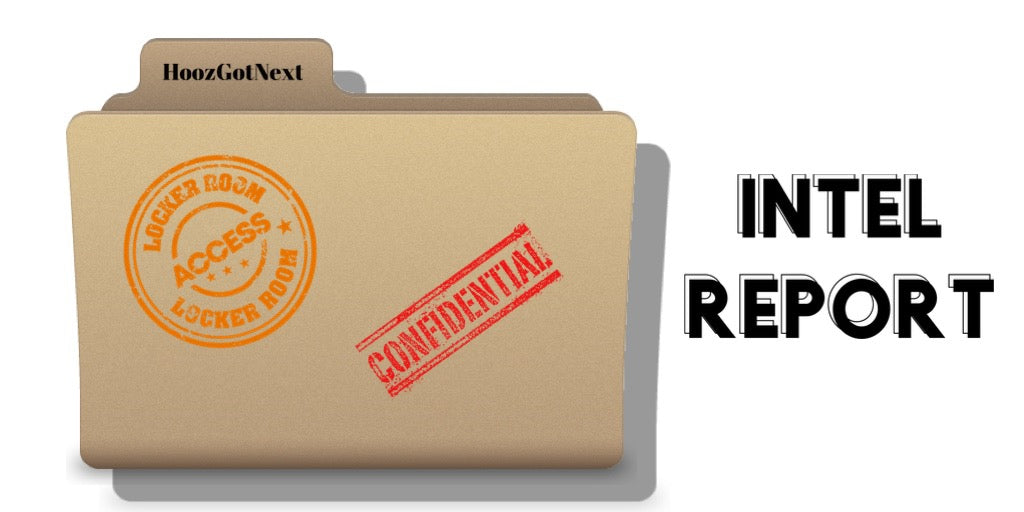 A hectic month of recruiting continues for Virginia. Tony Bennett picked up another transfer recruit this week, and he may not be done adding to next season's roster. On top of that, coaches head out this weekend for another live evaluation period.
Newest Hoo
Jacob Groves announced his commitment to Virginia on Tuesday, following an official visit over the weekend. The Oklahoma transfer averaged 6.8 points and 2.5 rebounds for the Sooners this past season while hitting 38% of his three-point attempts. He has one year left to play.
That brings the total up to three transfer additions this Spring. Former Merrimack big man Jordan Minor has one year to play, and former St. Thomas guard Andrew Rohde has three years left.
Shooting in the frontcourt is what they were after with Groves. The coaching staff would have also been fine with Northwestern transfer Robbie Beran. I don't believe there was much of a preference between the two. And from what I heard, UVA would have gotten a visit from Beran if Groves hadn't committed first. Beran quickly announced for the Hokies instead, so we'll be seeing him next Winter.
Trending Away From Blue
2023 IMG Academy (FL) guard Blue Cain took an official visit to Virginia two weekends ago. Things looked very promising with the former Georgia Tech commit coming out of the visit. A lot has changed since then, particularly the commitment of Andrew Rohde.
Based on what I've heard this week, I do not expect Blue to choose Virginia. Between the addition of Rohde and the uncertainty surrounding Reece Beekman, it just isn't going to work out for him. Blue is scheduled to visit Penn State this week. He's already seen Georgia and Florida along with his trip to Charlottesville.
There's obviously a silver lining in that. The hope of Reece returning is very much alive. I think it could go either way right now. And likely won't be determined until he goes through the NBA Draft combine process next month. The deadline for him to withdraw is May 31st.
The other advantage is there's now clarity with 2024 recruiting. While it would have been great to add Blue, he would have very much complicated their guard recruiting. They know what they're after now, and I expect we'll see movement on that front starting with new scholarship offers following this weekend's live period.
Visitor On Grounds
I think UVA is done with transfer recruiting, but there's another potential late addition to the 2023 class. Christ School (NC) big man Anthony Robinson is in town for an official visit, beginning on Wednesday. The former South Florida commit reopened his recruitment following the coaching change there. He's reportedly also considering Georgia and Vanderbilt.
Robinson was a late bloomer who became a bit of a steal for USF. He's a blue-collar type true big man. A very good athlete at 6-10 who defends, rebounds, and finishes around the rim. He's still on the raw side but has the potential to be a valuable piece down the line.
From what I understand, this can be pretty much a done deal if UVA chooses. It's just a question of whether they're ready to wave him in. And the vibe I get is that they probably will. If he does come to UVA, he would likely redshirt next season.
He would essentially fill UVA's slot for a 2024 center. That would mean giving up on recruits they've been pursuing. Patrick Ngongba, Thomas Sorber, and Raleigh Burgess. But the truth is, UVA will have a hard time getting any of those players anyway with Blake Buchanan sitting just a class ahead.
Going Live Again
With the 2024 class starting to become the main focus again, coaches will be out this weekend for the second and last live evaluation period of the Spring. They won't be allowed to attend AAU events again until July. The action begins Friday and runs through Sunday afternoon.
UVA hasn't made any new scholarship offers following last weekend's live period. Expect those to come after this weekend. Next week, from Monday through Thursday, are the last days until September for coaches to visit recruits at their schools or homes. Bennett and the staff will make their rounds during that time, in part to deliver scholarship offers in-person.
Hot Spots
As always, the three major shoe company-sponsored AAU circuits are the center of activity. The Nike EYBL is out in Phoenix this week, while the Adidas event takes place in Bryan, Texas, and Under Armour holds theirs in Rock Hill, South Carolina.
It'll be interesting to see where Bennett spends his time. He hasn't seen the Adidas or Under Armour kids yet, so I would assume he'll make it to both. But on the other hand, most of UVA's key recruits are out in Phoenix. Missing part of last weekend has left him with tough choices this week. It's possible he hits all three.
Guards
We learned two things last week from the coaching staff's time at the EYBL event. Virginia is no longer recruiting point guard Daniel Freitag, who now attends Southern California Academy. And they will be recruiting George School (PA) point guard Christian Bliss.
Bennett is sure to attend the Adidas event in Texas. We'll learn whether he's still after Lyon County (KY) point guard Travis Perry. He and Freitag were being recruited by former assistant Kyle Getter. Last week, Coach Vandross did show up at one of Perry's games, but it might have been for his opponent.
We'll also learn this week how serious UVA is about Ty Davis, the Mountain Brook (AL) point guard who they saw a lot of last summer. He still always mentions Virginia. If it's going to become a real thing, Bennett will see him in Rock Hill this weekend.
In addition to Bliss, there are two other guards who could be close to earning UVA offers based on last weekend. I mentioned Cannon School (NC) combo Austin Swartz in the weekend recap. Another is Archbishop Wood (PA) guard Jalil Bathea. Bennett saw them both play, along with assistants on other occasions last week.
Wings
I'm not sure of the status of Kon Knueppel. The Wisconsin Lutheran wing didn't travel last weekend because of an illness. He's a top priority for UVA. If he does play, Bennett will no doubt make his way to Phoenix to be courtside.
I've talked about the conundrum with Paul VI (VA) wing Isaiah Abraham. Virginia is in a good spot with him. But do they really want to make a push? He was okay, not great last weekend. Bennett saw him play once. It's just the status quo so far.
Long Island Lutheran wing VJ Edgecombe figures to get his chance in front of Bennett this weekend in Texas. And Harlan County (KY) wing Trent Noah is a secret no more. He had a huge opening week, picking up his first high major offer from Seton Hall. We'll see if Bennett gives him a look in Texas.
Forwards
Seaforth (NC) forward Jarin Stevenson didn't have the kind of dominant opening week that would lead me to believe he's ready to reclassify. It's a small sample though. We'll see what he does this week.
Tony Bennett was there for Jarin last week. Hubert Davis was not. Virginia is treating him as a top priority, UNC less so. Now this week, Davis will be at the EYBL event and surely courtside for Jarin. While Bennett may or may not be. That's part of why it'll be interesting to see if Bennett makes it to Phoenix. He doesn't need to evaluate anyone there, but it's where his key recruits are.
It's all about Jarin at the forward spot for UVA. I don't think they're anxious to move with any real intent on anyone else. But there are two others to look out for. Coach Vandross has eyed Bradford (MA) forward George Turkson, who was one of last week's breakouts. And while I doubt Bennett makes it to see King's Ridge (GA) skilled forward William Jobe this weekend at his independent event, an assistant likely will.
This should be a fun week. We have a visitor, a live period, then coaches out making house calls. Stay tuned, be sure to check our forum for updates in the meantime. As always, thanks for subscribing to Locker Room Access.