Intel Report 4/30/23: Weekend Reaction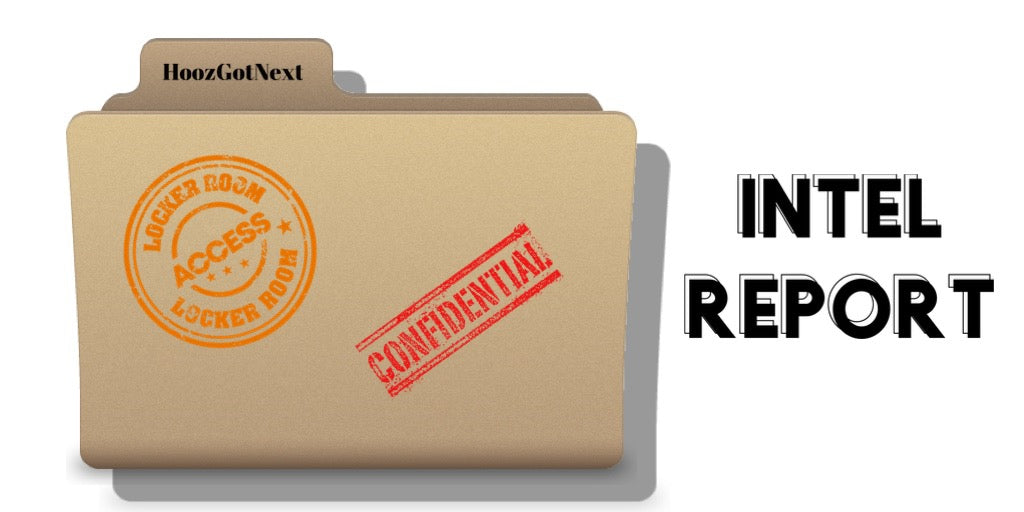 Just a few quick takeaways from this weekend's live period, and a note on one top target.
Coaches have been out this weekend for the second Spring live evaluation period. The UVA staff was spread out in three locations. The Nike EYBL in Phoenix, the Adidas circuit event in Texas, and Under Armour in South Carolina.
Short-Handed Staff
Virginia is short one assistant coach right now with the recent departure of Kyle Getter. He left to become the Associate Head Coach at Notre Dame. On top of that, Tony Bennett wasn't out for this weekend's live period. I don't know the reasons. He seems to be fine. People saw him around Charlottesville.
Graduate Assistant Isaiah Wilkins filled in for the second weekend in a row. And this week, Director of Player Personnel Johnny Carpenter went on the road as well. Great experience for those two up-and-comers.
I haven't heard anything about potential replacements for Getter. They'll want someone in place fairly soon though. It's possible that's what kept Bennett at home this week. There weren't any recruits visiting as far as I know.
Bennett's absence does make it really hard to draw conclusions from this week's live period. I've tracked the assistants all weekend, particularly Coach Wlliford, to try to gain some insights. And of course, talked to a few folks on the ground.
Not So Fast, Blue
There seems to have been another twist in the recruitment of 2023 IMG Academy (FL) guard Blue Cain. He visited two weekends ago. Things looked very promising at that time. Then, Andrew Rohde committed. Combined with the uncertainty surrounding Reece Beekman, we had heard he was trending away from UVA over the last week or so.
That appears to have changed. UVA is firmly back in the race for Blue. He visited Penn State this week, along with earlier trips to Georgia and Florida. There's been a lot of moving pieces for him to take into account. All the teams involved have added transfers. It's been a roller coaster to keep track of, and no doubt even more so on his end.
No idea what to expect in terms of a timetable for his decision. It shouldn't be far off though.
Of course, this all intertwines with Reece Beekman. I don't know if Blue's turn back toward UVA is directly related to anything Reece has shared privately with the staff. Beekman set out fully intending to turn pro. But so far, his early feedback from the NBA isn't that great. The UVA staff has been trying to convince him to stay another year. I expect he'll continue with the process and see where things stand next month.
Point Guards
Virginia no longer seems to be that involved with the two point guards they've offered in the 2024 class. The staff didn't see Daniel Freitag at all during the live periods. And Travis Perry received bare minimum attention. I'm writing them both off.
We're still waiting on a scholarship offer to George School (PA) point guard Christian Bliss. He's clearly become a priority recruit though. Bennett tracked him all last weekend. This week, Johnny Carpenter and Isaiah Wilkins took turns in Phoenix.
Bliss took an unofficial visit to UVA in February for the Duke game. They've essentially been recruiting him for some time. This was just the first opportunity to do an in-depth evaluation. Villanova looks like the team to beat. He just took an official visit there before the live periods started. Miami also offered last week.
And the other point guard to watch is a familiar name. Ty Davis from Mountain Brook (AL). Coach Vandross was around to see him this week in South Carolina. Bennett was regularly in attendance for his games last summer, so the boss knows him well already. He's still waiting on the offers to pour in. Notre Dame and Alabama are among the other schools looking at him.
Zeroing In On Abraham
From what I saw this weekend, as well as what I've heard, expect Virginia to turn up the heat on Paul VI (VA) wing Isaiah Abraham. He's visited multiple times. It felt like UVA was the favorite, if they wanted to be. And I think now they've decided to go all the way in.
Abraham has an impressive scholarship offer list. Villanova and Tennessee included. But it's not really clear who the top competition is right now. New Providence coach Kim English is very high on him. I expect them to be seriously involved. And Kansas State likely will be a contender as well. His cousin Patrick Ngongba has already taken an official visit there.
Wisconsin Lutheran wing Kon Knueppel was back in action, after missing last weekend due to an illness. Carpenter and Wilkins were also on hand for his games in Phoenix. UVA is definitely a real player for him as well. It's going to be hard to pull him away from the in-state schools though, Marquette and Wisconsin.
Coach Williford was on hand for Long Island Lutheran (NY) wing VJ Edgecombe this weekend in Texas. It would not be surprising if he receives a scholarship offer soon. And Coach Vandross was spotted multiple times this weekend watching Myers Park (NC) wing Sir Mohammed.at the Under Armour event in South Carolina.
Battle for Jarin
Seaforth (NC) forward Jarin Stevenson hasn't had the kind of Spring that would point to him being ready to contribute in the ACC next season. So while the possibility of reclassification is still on the table, it's more of a decision of whether he'd develop better working with a college staff with a limited on-court role or staying in high school another year.
North Carolina is cranking things up with him. Hubert Davis was there for him all weekend, while obviously Bennett was absent. UVA did have Carpenter and Wilkins there. This is going to be an ongoing battle that will possibly last all summer. I don't think the reclass angle matters much anymore. Both teams will probably have a spot for him if he wants. UVA does still have the more obvious route to the court for 2024 though, while the transfers UNC has brought in have multiple years left.
UVA is still involved with Sidwell (DC) forward Caleb Williams as well. He's visited multiple times. And as a teammate of Abraham's, they've been around to see him these last two weekends. But from what I've heard, I don't expect UVA to be a major factor with him. Villanova and Michigan look like the top two so far.
Big Men
My assumption is that UVA won't stay that involved with 2024 big men after this week's commitment from Anthony Robinson. But Johnny Carpenter was on hand for at least one game for Thomas Sorber of Archbishop Ryan (PA). Virginia is also very interested in his teammate, guard Jalil Bethea though. So that might be what that was about.
Potential Local Target
Coach Vandross twice watched Maryland-based Team Thrill this weekend in SC. It's about a local kid who's suddenly becoming very popular. 2025 point guard Chance Mallory of St. Anne's Belfield is having a great Spring. He picked up his first high-major offers from Maryland and Virginia Tech last week.
While it could be a little bit yet before UVA is ready to hand out 2025 offers, it looks like there's a strong local candidate emerging.
The Week Ahead
Spring evaluations are over. Coaches won't see recruits play in-person again until at least June. In some cases, July. Over the next week or two, new offers will go out and the table will be set. From now through early summer, it'll be all about recruiting those players along with the earlier targets. They'll try to set up visits and land commitments ahead of the July AAU period.
Coaches should be out again over the next few days, This time, visiting recruits at their homes or schools. Thursday is the final day they're allowed to do that until September. Last year, Bennett used that time to deliver scholarship offers in-person.
Hopefully, we'll have a good idea of where 2024 recruiting is headed in another week or two. And it'll be interesting to see what happens with Blue Cain as well. Stay tuned and thanks for subscribing to Locker Room Access.