Intel Report 9/20/22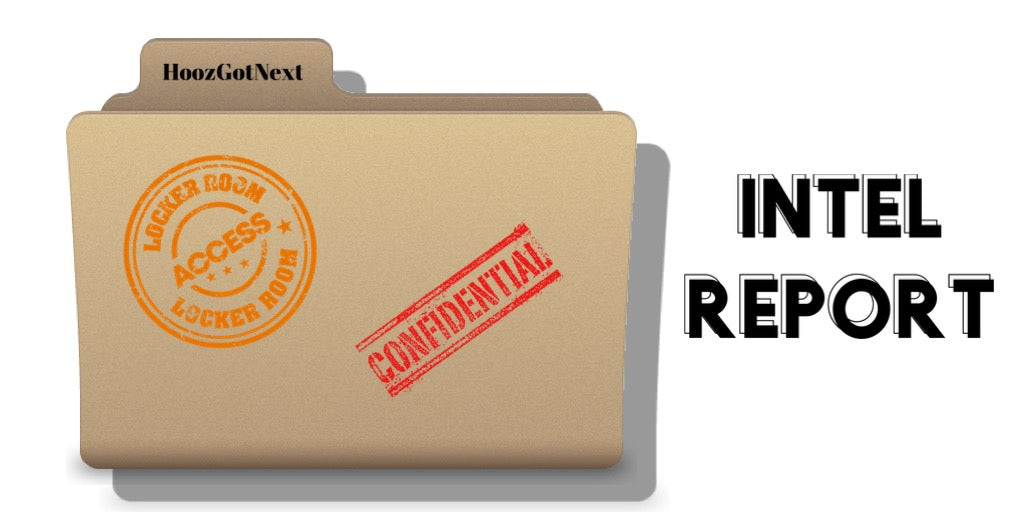 Virginia in intent on adding to their 2023 class. What's going on with the key players of interest there, and early 2024 recruiting. But first, how things went down at the end with the newest Hoo.
Gertrude
As you all know, 2023 Hudson Catholic (NJ) guard Elijah Gertrude announced his commitment to Virginia last Wednesday. He's their second commit in the class, along with Lake City (ID) big man Blake Buchanan.
There was a little bit of drama with Gertrude at the end, mostly revolving around his visit. He had scheduled the Sept 3rd weekend trip a while back. Then canceled in the week leading up after he was invited to play in a local all-star game that Saturday. In the end of course, the coaching staff convinced him to keep the visit. If not, his recruitment would have lasted into October and gotten dicey.
And then there was the wait for his announcement. It came more than a week after his verbal commitment. He went on a vacation, and waited until he got back to plan his announcement. By that time, it had leaked out and taken all the suspense away.
Anyway, everything worked out. Everybody is really excited about him. From the time Coach Williford and then Bennett first laid eyes on him, he was a guy they had to have. They feel like they got a steal. He should have been a lot more heavily recruited than he was.
Cosby Set to Announce
2023 Word of God (NC) guard Davin Cosby Jr. is set to announce his college choice on Saturday. He named four finalists. Virginia, Wake Forest, NC State, and Alabama. He's visited all of them, most recently NC State over the weekend.
Coach Bennett was in to see him on the first day coaches could go out, Sept 9th. Williford stopped there again last week. The commitment from Gertrude has not slowed down UVA's pursuit.
Based on what I've heard, the decision won't be going our way though. There was a crystal ball pick made for Alabama. It sounds like that will prove right. UVA did come on strong at the end to put themselves into contention, but once Gertrude was on board it was too much to overcome.
GW III Interest Rising
Tony Bennett reportedly held a Zoom meeting on Monday with Chaminade Julienne (OH) combo guard George Washington III. Coach Getter was in Dayton to see the former Ohio State commit last week. There's obviously very real interest that's only increasing. Of course, there's history with him. They hosted him on an unofficial visit last Fall before he committed early to the Buckeyes.
UVA's involvement with Washington is dependent on what happens with other recruits. And with Cosby seemingly headed elsewhere, it's trending in that direction. He's an interesting case. He's not exactly the point guard they want or the wing shooter, but he's a little of both.
Washington got crowded out at Ohio State. They kept recruiting other guards, namely Taison Chatman. He didn't have a great summer. His overall production was okay, but he only shot 31% from three-point range. Shooting is supposed to be his calling card. His stock has fallen as a result
He's going to announce a top five on Tuesday. UVA should be included. I do think they're going to seriously pursue him. Dayton, where his dad is on the women's staff, is a real possibility. Other than that, it's not clear who is in contention.
Friday's Visitor
Virginia hosted 2023 Sidwell Friends (DC) point guard Cameron Gillus on an unofficial visit on Friday. There's been interest in him for a while. They've decided to offer him a spot as a preferred walk-on. While undersized at 5'10, he's had a great high school career against really good competition. Coach Williford has seen a lot of him.
Several Ivy League schools are recruiting him hard. That's probably where he'll end up if not UVA. I've heard he was close to committing to Penn at one point. With the need for point guard depth and Chase Coleman set to graduate, he'd be a great addition. It could also be helpful in their recruitment of his Sidwell teammate, 2024 forward Caleb Williams.
Reclass Candidate
Virginia extended their first offer to a point guard in the 2024 class recently, to Dedan Thomas Jr. out of Las Vegas. He's really more of a 2023 recruit to UVA. Reclassification is very much on the table, and that's why they're moving on him early.
If you were searching for the most college-ready point guard in the class who will spend more than a pitstop in college, Dedan is the easy choice. Lots of other schools have the same idea. He's heavily recruited. Arizona, Gonzaga, UCLA, etc.
This isn't one to get too caught up in thinking about right now. It'll probably be next Spring before things get serious and it's too soon to say whether UVA will even be in the picture then.
Holding Pattern
UVA is still after South Kent (CT) point guard Elmarko Jackson. Bennett was up there last week. They haven't gotten him to set a visit date yet. If that happens, it'll be in October. He's already visited Miami and has upcoming trips scheduled to Kansas and Texas.
Jesuit (CA) wing Andrej Stojakovic visited Oregon this past weekend. UVA is the only team left in the picture that hasn't gotten a visit yet. He's also been to Stanford, UCLA, and Texas. The Bruins have long been considered the favorite.
The writing is on the wall with what they're doing with other recruits that UVA doesn't exactly expect to get either of them. But they're not out of it either, particularly with Elmarko. They'll continue to exhaust all efforts.
2024 Recruiting Underway
It's been a slow start to the 2024 cycle, as Bennett is still spending time on seniors. Things will continue to pick up steam in the weeks ahead. . And then after practices start next week, there should be more visitors.
The most noteworthy thing so far has been Bennett going down to Combine Academy (NC) and then offering a scholarship to wing Rakease Passmore. An athletic wing is the one item that's firmly on the 2024 agenda. They have their primary targets set now, with Passmore and Paul VI (VA) wing Isaiah Abraham. Both were heavily watched this summer. Abraham has already visited twice.
Coaches will be back out this week of course. Their last full week before regular practices start. I know there's a sweep of the upper midwest planned for Coach Getter. The two Wisconsin guys of particular interest there, guards Nick Janowski and Kon Knueppel. Bennett may pop in as well. I expect he'll spend another day out this week anyhow.