Around ACC Basketball Week 1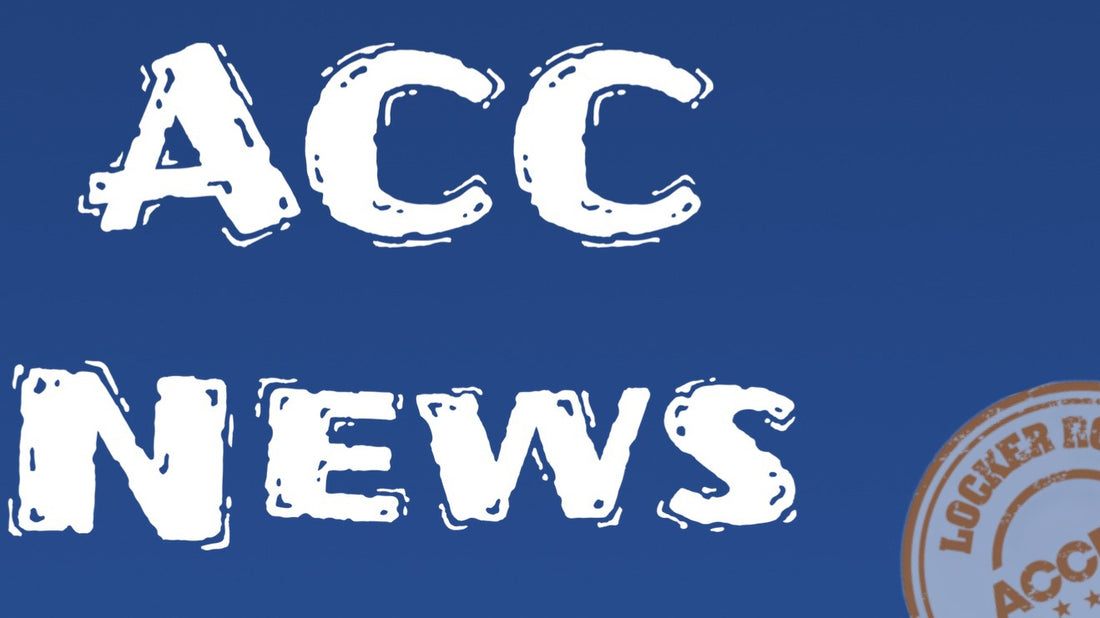 One week into the 2023-24 college basketball season, I look at all that's happened involving the 15 Atlantic Coast Conference programs.  The best win of the week, an early surprise team, and a coach already on the hot seat.  Along with my weekly rankings and a quick rundown of how each team has fared. 
Best Win
There's only been one quality win so far.  It belongs to Tony Bennett's Virginia Cavaliers.  They knocked off a pretty good Florida team in a neutral site meeting in Charlotte on Friday night.  In a back and forth game, freshman Blake Buchanan came through down the stretch. The big fella from Idaho went for a game-high 18 points and 7 boards.  We're still trying to find the right nickname for Blake if anybody has a suggestion. 
The game also featured this Hoo vs Hoo drama in the closing minutes. 
Tony Bennett was furious with ESPN's Cory Alexander for letting the refs check his monitor to overturn a call against Virginia. pic.twitter.com/0ZowSsL8Ir

— Awful Announcing (@awfulannouncing) November 11, 2023
Upgrade the Panthers
Pittsburgh was picked to finish 9th in the ACC preseason poll. I think they'll do better than that.  Point guard Bub Carrington is the main reason.  After going for a triple-double in his debut, he's the very early favorite for Freshman of the Year.  All the Panthers have done so far is spank two inferior opponents, but it's already clear that the concerns about guard play were a bit overblown. Jeff Capel's team might just be the surprise of the ACC again.  
Bub Carrington

Electric 🔋 pic.twitter.com/vbN2tgAmNv

— Pitt Basketball (@Pitt_MBB) November 8, 2023
Hot Seat Payne
It seems crazy for a coach to be on the hot seat only two games into his second season, but that's obviously the case for Louisville's Kenny Payne.  After an impossible to explain 4-28 nightmare last year, early returns suggest the Cardinals will weigh down the conference again.  They just lost at home to Chattanooga on Friday, and frankly the better team probably won.  This comes after an embarrassing preseason loss to Division-2 program Kentucky Wesleyan.  
Week 1 Rankings
Top 5
Miami claims the top spot in my meaningless rankings after a dominant first week.  If you drafted Wooga Poplar (22.0 PPG) in your fantasy league, take a bow.   Duke dropped a rare non-conference home game against soon-to-be top 10 Arizona.  Blue Devils freshman TJ Power has logged a total of eight minutes through two games, for those curious.  
Virginia should be ranked in the top 25 this week.  Let's all complain when they're not. North Carolina hasn't taken care of business as smoothly as Tar Heel fans would like.  They're easing Elliot Cadeau (6.0 PPG) in.  And Clemson had a pair of tight character-building wins over UAB and Davidson in the Asheville Championship.  
Middle Third 
Pittsburgh has a couple more mid-majors coming up before we find out if they're for real.  I choose to believe.  NC State manhandled Abilene Christian, who previously upset Oklahoma State.   There's a legit chance big man DJ Burns (14.0 PPG) could lead the Wolfpack in assists this season.  Too soon to tell how good Syracuse is, but Charlottesville native Justin Taylor (13.5 PPG) is playing well.  
Wake Forest is still defensively challenged.  Minus the injured Damari Monsanto, they lost a close one at Georgia.  And Virginia Tech didn't help themselves in future bubble debates by losing to South Carolina.  Sean Pedulla (20.5 PPG) deserves an extra turkey leg though.   
Bringing up the Rear 
Boston College barely survived their battle with The Citadel.. Eagles guard Donald Hand Jr. (11.5 PPG) has returned strong from ACL surgery.  Florida State was the last team to debut, pounding Kennesaw State on Friday.  Leonard Hamilton is back to his old ways, going deep with wholesale substitutions.  
Georgia Tech
needed a second half comeback against Howard to stay unbeaten.  The future looks good for
Notre Dame
under Micah Shrewsberry.  In the present, the Irish just lost to Western Carolina. And
Louisville
has been covered.  Not to be confused with covering the spread, which the Cardinals haven't come close to doing.