Five Takeaways from UVA's Loss to FSU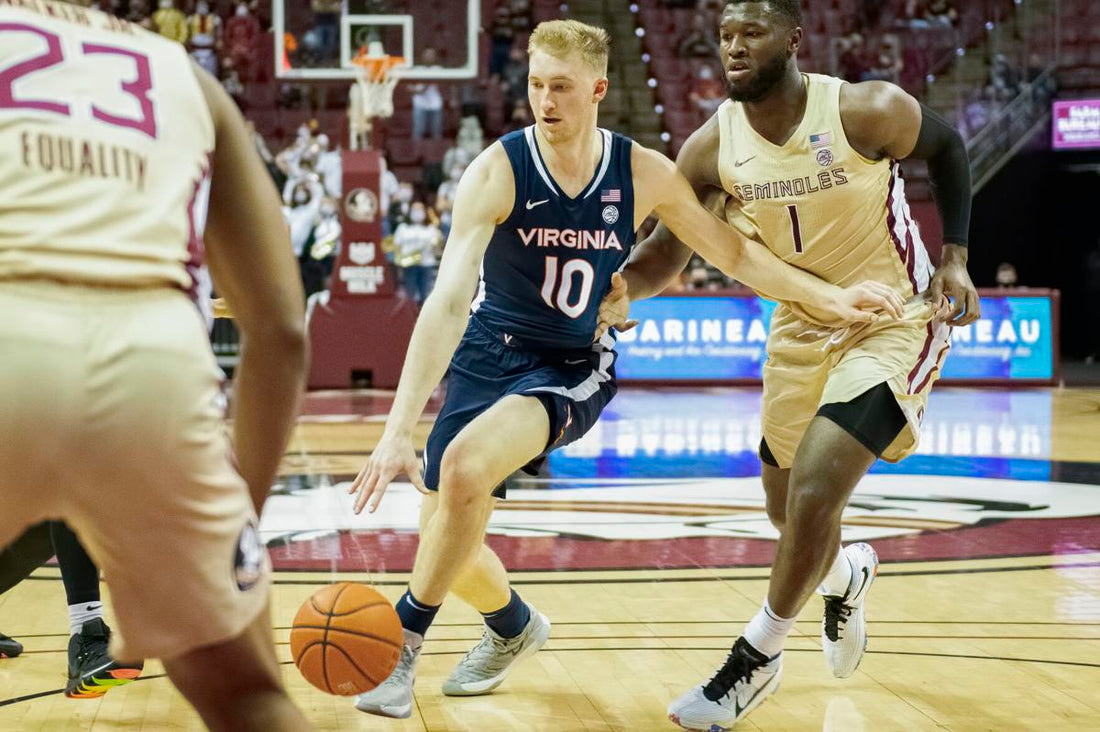 Now that we've all had a few days to process Monday night's loss, it's about time we address what that game tells us moving forward and what we can expect from this squad moving forward. As such, I've got five takeaways from Monday.
Let's take a step back
As UVA fans we've undoubtedly been spoiled over the last seven plus years. Losing is an incredibly uncommon occurrence at this point. But blowout losses? Nearly unheard of. So, now that the 'Hoos have lost two games by more than 20 points and another by 14 to their bitter rival, we're in some uncharted territory.
There are a variety of explanations for this team's struggles which I'll get to shortly. But, for a moment, let's remember that college basketball is inherently balanced as a result of the makeup of the game itself. Bad teams beat good teams, good teams beat great teams, good teams kill other good teams, and so on and so forth. That's how it goes sometimes. UVA will bounce back in short order.
A ridiculously unfavorable matchup
With that in mind, the matchup with Florida State was never favorable for UVA. Just off pure talent alone, the Seminoles boast a number of NBA talents who are matchup nightmares and gave the Wahoo defense fits. Raiquan Gray was an issue all night long as his skill at his size put Sam Hauser in early foul trouble as he consistently got to the heart of the UVA defense. Scottie Barnes also touched the paint at will and consistently found his teammates on the perimeter while MJ Walker shot the ball ridiculously well from behind the arc.
Additionally, on the other end, FSU's ability to switch every single screen that UVA set forced the Wahoos to reinvent themselves offensively. The Seminoles don't have a player shorter than 6'5" in their rotation and all of them are more than capable on-ball defenders.
The impact of a lack of playmakers
Because of the Noles' ability to negate any true offensive sets that UVA attempted to run, the game came down to whether or not the 'Hoos could make plays for themselves. As we've seen with the previous abandoning of the 5-out spread offense, this team is lacking in the playmaking department. Generally, that's not as big of a deal because the staff is able to experiment with various schemes to generate enough scoring opportunities so that the players can focus on executing rather than creating.
Of course, in the second half run where the 'Hoos cut the Seminole lead to seven, Kihei Clark's ability to attack off the dribble kept UVA afloat. After struggling to get to the rim and finish or force the FSU defense to collapse and then find shooters in the first half, he did just that for the first six minutes of the second half.
But, outside of occasional heroics from Clark, there isn't much creation that UVA can rely on which suggests that they'll continue to struggle against teams who can switch screens and force the 'Hoos to play outside of their system. Additionally, because the UVA guards aren't massive threats as outside shooters, they're dependent on touching the paint to produce offense which is tough to count on against good individual defenders.
Defense can't stem the tide
Scoring droughts are fairly synonymous with UVA basketball. While the program has brought in greater offensive talents in recent years and has had some ridiculously efficient offensive teams, the system that Bennett runs is prone to droughts because the team is so reliant on designed sets. However, in the past, stellar defense mitigated the effects of the offense's stagnant play which prevented opposing teams from making any massive runs.
This season, though, the defense is not quite up to par with prior Bennett teams. While the offensive talent makes up for it in the big picture, the offense system is still fairly similar and is prone to those same scoreless stretches which make these 'Hoos much more susceptible to massive runs against hot shooting opponents.
Does this result reframe expectations?
After the 'Hoos' third loss by more than fifteen points to a ranked opponent, their potential in postseason play is up for debate. Fortunately, they've got just one bad loss and have won a whole slew of games against mediocre competition. Obviously, the canceled Michigan State, Florida, Villanova, Virginia Tech, and Louisville games have played a role in the lingering uncertainty surrounding this squad's potential and expectations in postseason play.
Still though, this is an incredibly talented roster that is pretty clearly a top-20 team in the country. It's got the offensive firepower to beat just about anybody in the country and an always improving defense which can snuff out opposing offenses that lack go-to perimeter scoring. More than ever, the 'Hoos have the potential to lose in the first round of the NCAA Tournament as well as the opportunity to make a run to the Final Four. Who would have it any other way?
(Image — Miguel A. Olivella Jr. — ACC)