The Ultimate Way to Connect with Cavalier Student-Athletes
Cav Futures, in collaboration with Locker Room Access, presents Cav Club: a dedicated platform that bridges the gap between UVA's avid fans and their beloved student-athletes. Dive into a world of exclusive content ranging from insightful interviews, engaging mini-series, to behind-the-scenes vlogs that provide a never-before-seen look at the lives of our Cavaliers.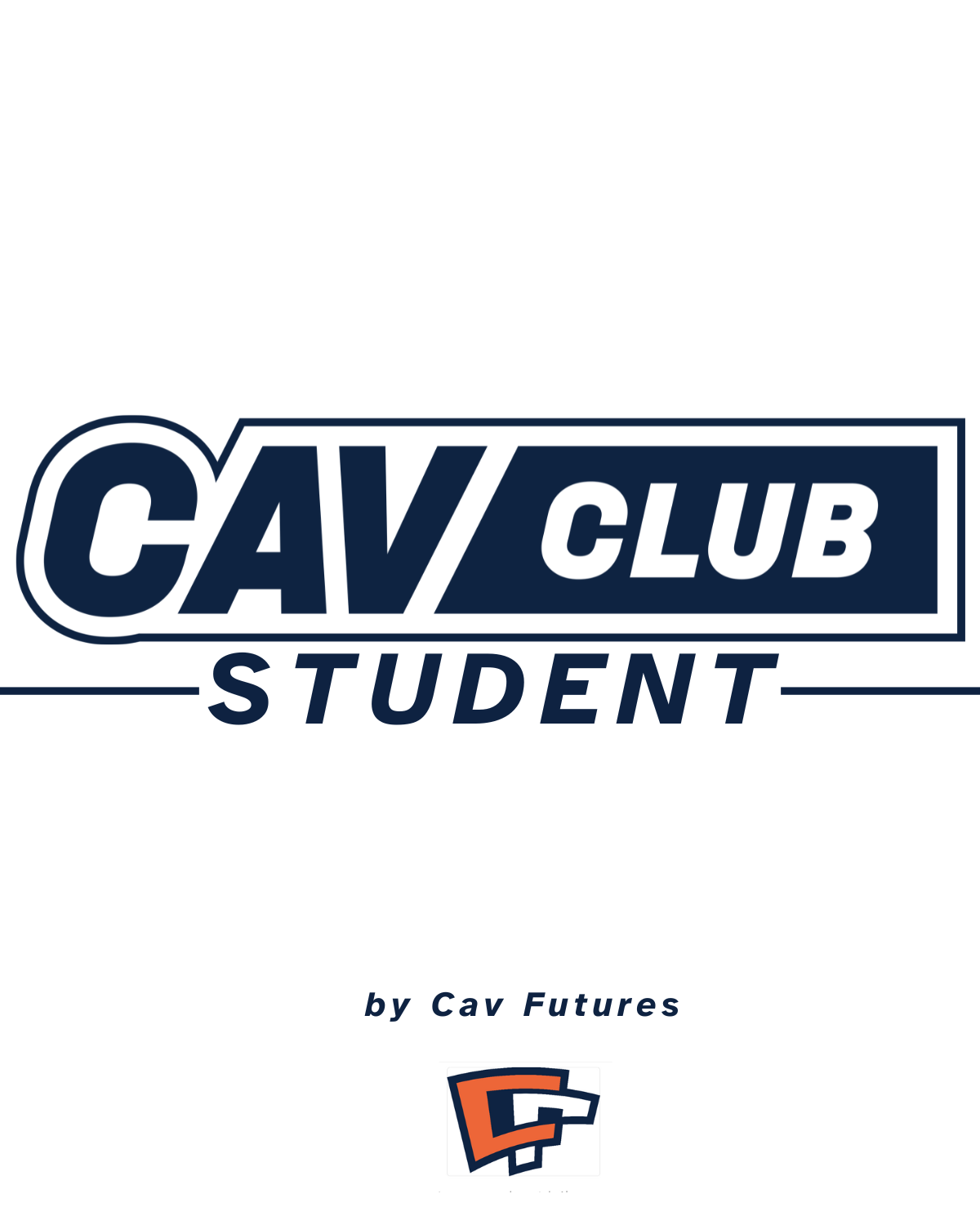 Student Membership
Bi-weekly newsletter featuring UVA sports news and exclusive student-athlete content.
Access to full library of past and future CavFutures content.
Early access to merchandise.
CavFutures Sticker.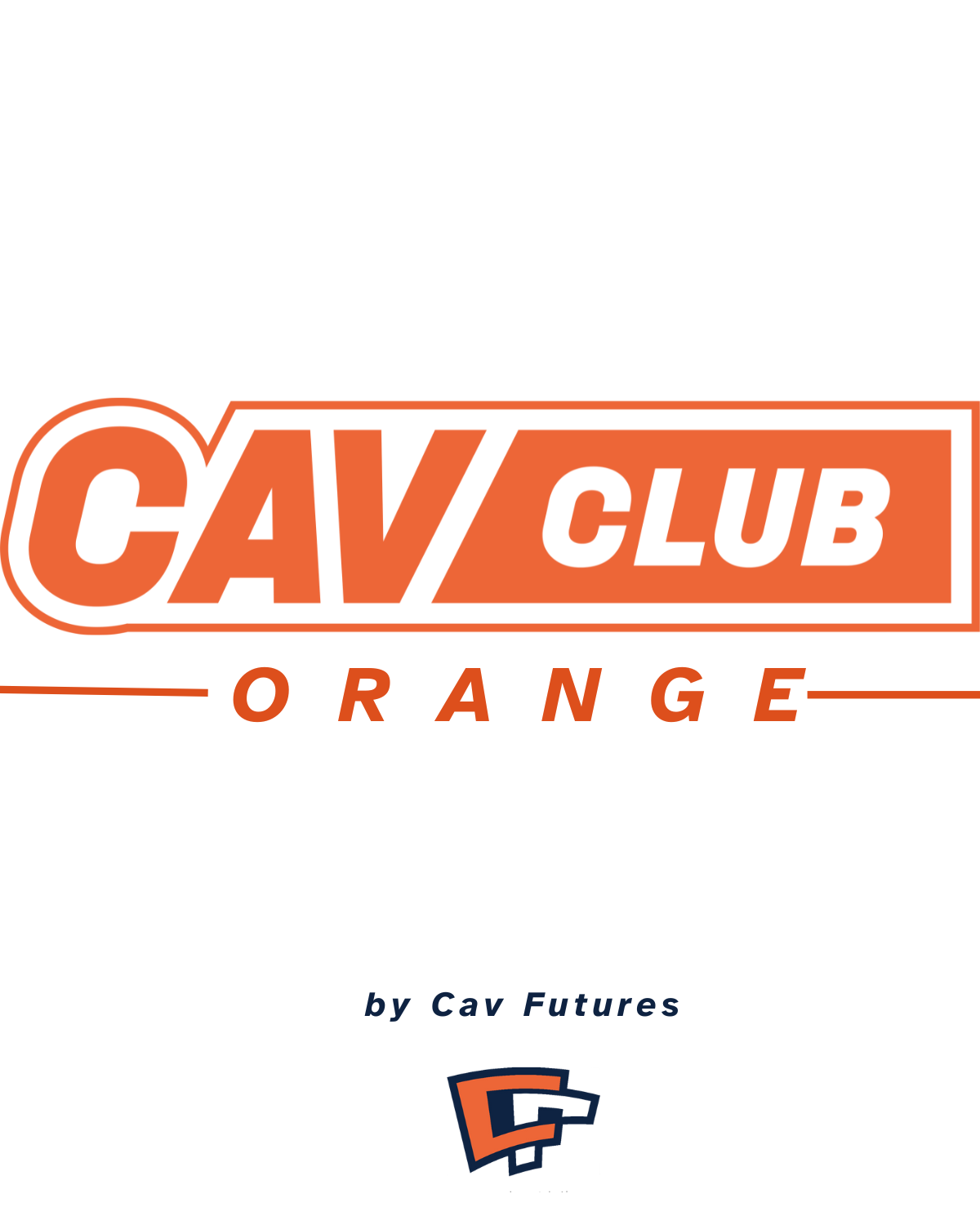 Orange Membership:
Access to the exclusive Cav Club Newsletter, keeping you up-to-date with the latest in UVA sports news and exclusive student-athlete content.
Directly support and benefit UVA student-athletes.
Early access to merchandise.
CavFutures Sticker.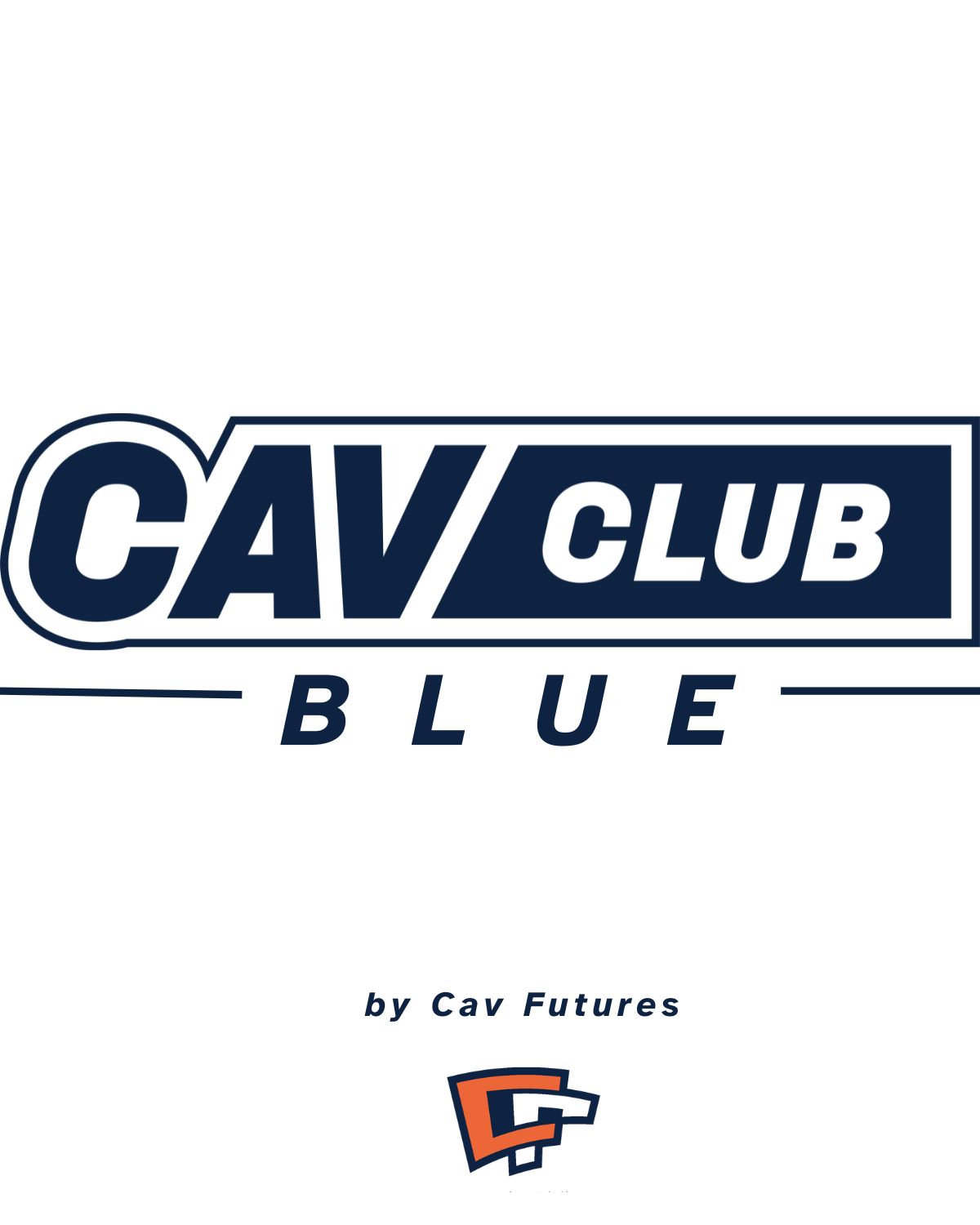 Blue Membership:
Enjoy all benefits of the Orange Membership.
Gain VIP access to the Locker Room Access (LRA) forum, connecting with a passionate community of Hoos.
Access to CavClub events, including Sep. 22 Football Tailgate (buffet / open bar included!)
Access to full library of past and future CavFutures content.
Video message from your favorite UVA student-athlete*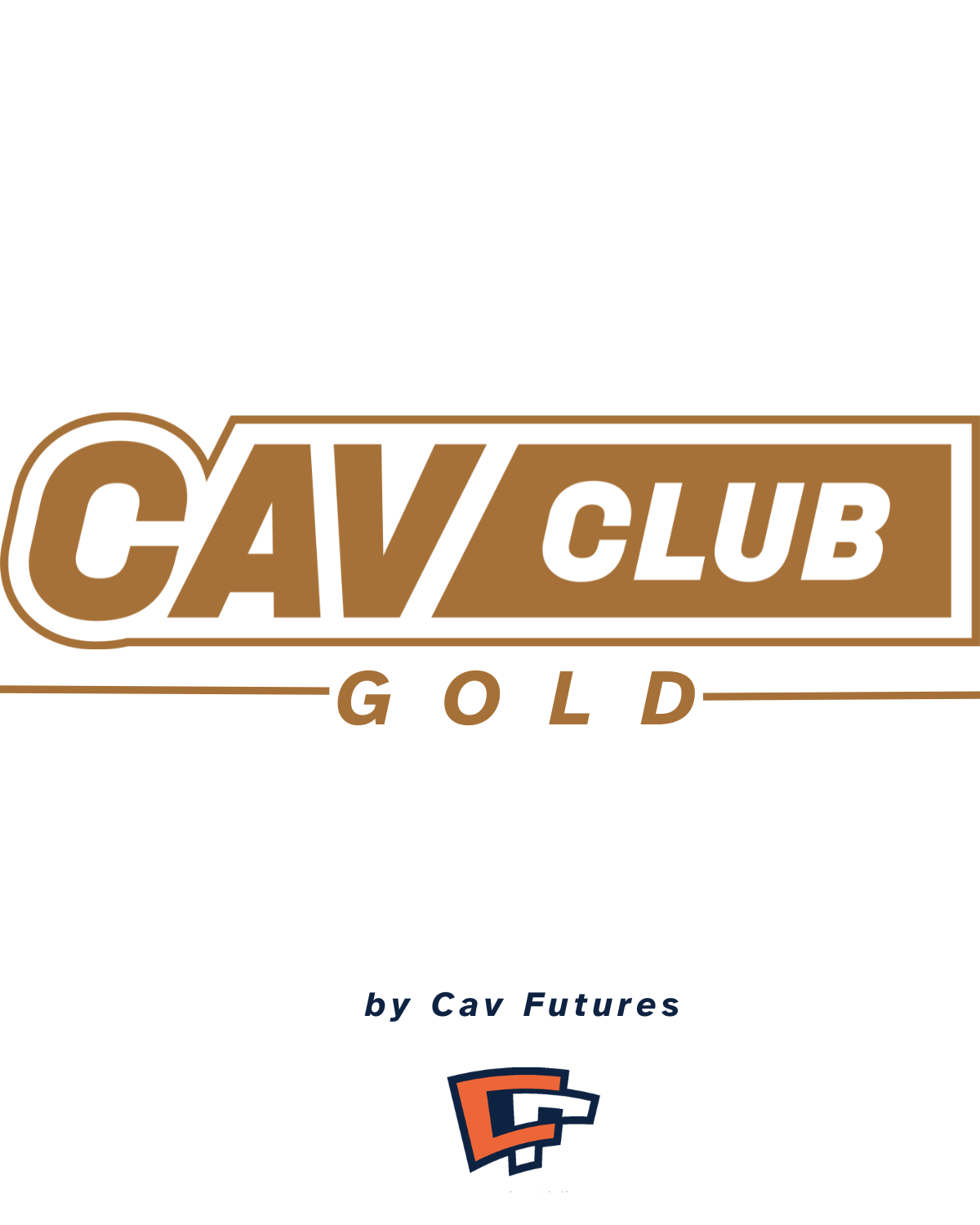 Gold Membership
Experience the complete package, including everything from all other Membership tiers..
Basketball signed by the UVA 2023-2024 Men's basketball team OR memorabilia signed by your favorite student athlete*
Annual gold member dinner with MBB team (mutually agreeable date).
FAQs
What's the motivation behind Cav Club?

Our primary aim is to let fans get closer to student-athletes, allowing them to showcase their personalities and stories.
What does NIL stand for and why is it important for student-athletes?

NIL stands for Name, Image, and Likeness. It represents the rights of individuals, in this case student-athletes, to earn compensation from their own name, image, or likeness. With recent changes in NCAA policies, student-athletes can now benefit financially from their NIL, allowing them to be rewarded for their dedication, talent, and marketability without jeopardizing their eligibility.
How does Cav Club support the NIL rights of student-athletes?

Cav Club, powered by Cav Futures, offers a platform where student-athletes can showcase their personalities, talents, and stories. By presenting exclusive content such as interviews, mini-series, and vlogs, student-athletes have the opportunity to amplify their brand and earn from their NIL rights through sponsorships, content creation, and partnerships.
How does the Cav Club subscription benefit the UVA student-athletes directly?

Every subscription to Cav Club contributes to the financial support of UVA student-athletes. The revenue generated aids in their career development, provides compensation opportunities through NIL activities, and helps them navigate the complexities of sponsorships and partnerships in the collegiate sports ecosystem.
What is Cav Futures and its role in supporting UVA student-athletes?

Cav Futures is an alumni-driven collective dedicated to supporting University of Virginia (UVA) student-athletes in their career development and NIL activities. Beyond just financial support, Cav Futures provides guidance, mentorship, and resources to help student-athletes maximize their opportunities both on and off the field.
Can businesses partner with Cav Club or Cav Futures for athlete sponsorships?

Yes, businesses can collaborate with Cav Club and Cav Futures to create sponsorships or partnerships that align with their brand and objectives. These partnerships not only support the student-athletes but also offer businesses a unique way to engage with the UVA community and its passionate fanbase.
How does Cav Futures ensure that student-athletes stay compliant with University, NCAA, state, and federal policies regarding NIL?

Cav Futures is deeply committed to the well-being and success of UVA student-athletes. We continuously monitor and update our practices in line with the latest University, NCAA, state, and federal policies and legislation on NIL. Additionally, we provide resources and education to our student-athletes to ensure they remain informed and compliant.
What is Locker Room Access and how is it related to the Cav Club subscription?

Locker Room Access is a platform founded by former UVA players with the primary mission of benefiting current student-athletes. The Cav Club subscription is hosted on Locker Room Access, offering fans a unique way to connect with and support their favorite UVA student-athletes through exclusive content and opportunities.
How does Locker Room Access ensure that subscription revenues directly benefit the players?

At the heart of Locker Room Access is the commitment to uplift and support student-athletes. We take no commission on subscription revenue. Every penny generated from the Cav Club subscription goes directly towards the players and collectives, ensuring they reap the full benefits of their efforts, talents, and brand.
Why does Locker Room Access choose to forgo commission on subscription revenue?

Locker Room Access was founded on the principle of keeping profits with the players. Our ethos is to serve as a platform that amplifies the voices, stories, and talents of student-athletes. By forgoing commission, we ensure that maximum revenue flows back to the players, further emphasizing our dedication to their growth, success, and well-being.
Have additional questions?
Interested in learning more about Cav Futures, our initiatives, or partnerships? Whether you're a fan, a prospective sponsor, or simply curious, we'd love to hear from you. Fill out the form below, and our Cav Futures team will get back to you promptly.