Intel Report 9/1/22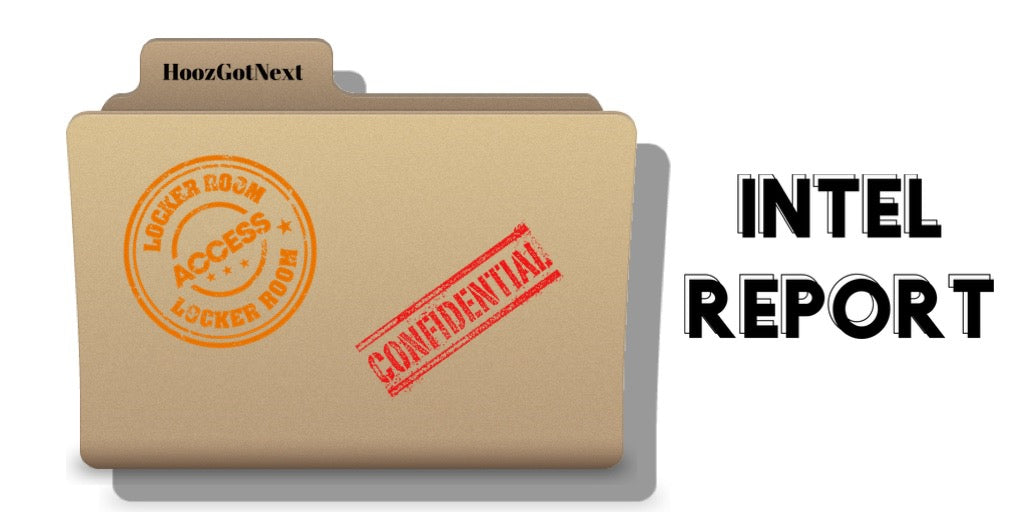 It's setting up to be a high-stakes September of recruiting for Virginia. A couple top targets are on commitment watch. And with football season getting underway, that means official visitors.
Buchanan Return Trip
Early home football dates are always prime visit weekends. Virginia opens their football season on Saturday at home against Richmond. Barring a late addition, the only scheduled official visitor is UVA commit Blake Buchanan.
It'll be the second trip to Charlottesville for the big man from Idaho. He took his junior-year official visit in early May After increased exposure this summer, Buchanan has climbed up to #79 in the latest 247Sports composite class rankings. More importantly, the coaching staff is thrilled to have him on board.
UVA's next two home games are on September 17th against Old Dominion, and then the homecoming game on October 8th against Louisville. Of course, visits can be scheduled for any time. Those are just the preferred dates.
Last Week's Visitor
UVA hosted 2023 shooting guard Davin Cosby Jr. on an official visit last weekend. The Richmond native has the Hoos in his Top 7 along with Alabama, Auburn, Wake Forest, NC State, Tennessee, and LSU. He also recently announced that he'll transfer to Word of God Academy in Raleigh for his senior year.
They're playing catch up in his recruitment, but it sounds like things went well on his visit. The UVA staff believes they're in his top two right now along with Wake Forest. I'm skeptical of that, to be honest. He won't be deciding soon though. If they continue to recruit him hard, they should have a real chance.
Cosby is visiting Alabama this weekend. He has other visits scheduled to NC State, LSU, and Tennessee into October.
Commitment Watch
Hudson Catholic (NJ) guard Elijah Gertrude included Virginia in Top 5 along with Kansas, Rutgers, Seton Hall, aand St. John's. He's already taken an official visit to UVA in late July. According to reports, there are upcoming trips to Seton Hall, Kansas, and Rutgers planned.
Bennett is pressing for Gertrude's commitment now. There's growing optimism that it could happen despite the planned visits elsewhere, which may not be that firmly set from what I've heard. UVA is the heavy favorite right now. These next couple of weeks are important. They're going all out to get it done during that time. It could soon become a now or never proposition.
Worcester (MA) forward TJ Power is the one everybody is interested in right now. He named Virginia to his top 5 in early August along with Duke, North Carolina, Boston College, and Iowa. Things have been mostly quiet since. It's believed he's in decision mode.
There's been an increase of positive chatter on the UVA side over the last couple of weeks. They seem to believe they're the frontrunner. At the same time, they ideally would have liked him to commit by now and visit with Buchanan this weekend. So it's clearly not a slam dunk. The battle is ongoing, mostly with Duke. The UVA staff feels they're "very close", but Duke may feel the same way.
We don't know for sure when either of them will decide. But we're at the point for both where if it's going to be UVA it'll most likely be relatively soon.
Uphill Battle at Point Guard
South Kent (CT) point guard Elmarko Jackson included Virginia in his recently released top 11. It's looking like he might be one of those recruits who doesn't advertise his every move. He's reportedly set an official visit to Kansas for September 23rd, that's the only one we know of so far. If and when he schedules one to UVA, we'll certainly find that out.
Totino-Grace (MN) guard Taison Chatman will be at Ohio State this weekend for their big football game against Notre Dame. He has UVA in his Top 5 along with Minnesota, Ohio State, Kansas, and Xavier. The talk is that he's leaning toward holding out until next Spring to see what new options may come open.
We're starting to get a better feel for who the serious contenders are for Jackson. While he'll be hard to get, UVA is at least in the running there. Chatman is more in the longshot category. Neither is expected to decide soon.
Don't Write Him Off
Jesuit (CA) wing Andrej Stojakovic has UVA in his Top 6 along with Duke, Stanford, UCLA, Oregon, and Texas. He took early visits to UCLA and Stanford. The Bruins are thought to be the favorite. He's also scheduled upcoming trips to Oregon and Texas.
From what I heard this week, the UVA staff believes they're in this race. As one person put it, they like that no one is talking about them. Obviously they need to get a visit first, and at best they're the wildcard of his recruitment. But things are set up for them to potentially have the last visit and take their swing.
Andrej is considered a guard. He would be more in conflict with Gertrude or Cosby than TJ Power. UVA would pursue him regardless of any other current recruits that commit.
Opening Day Nears
The Fall recruiting period opens next Friday. Coaches will be out visiting high schools, which they haven't been allowed to do since April. I call it opening day because that's sort of what it is for high school juniors. They become the main attraction.
It'll be pretty interesting. UVA is used to turning the page completely to juniors in September, Bennett likes to know what he has in one class before focusing on the next. He won't have that luxury to start off. What we know from the past is the players he goes to see will be their priority recruits. I'll be digging to find out his every stop. Over the next month or so, the early 2024 table will be set.