Setting the Class of 2022 Table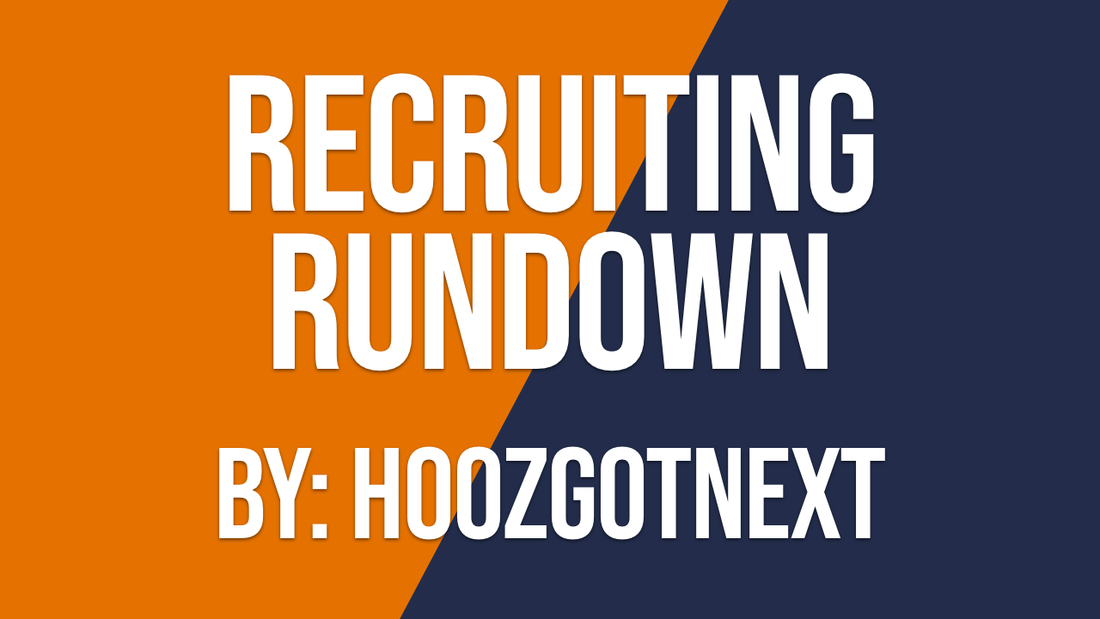 Virginia currently has five scholarships available by 2022. I believe that's ideally how many players they'd like to add, including potential late 2021 signees. Think of it as assembling a future starting lineup. That's basically what they're doing.
The first two offers were made last month to guards we're already very familiar with, Isaac McKneely and Justin Taylor. Today, I'm diving into some of the other names that have popped up and where they might fit into the puzzle.
New Offer
During his third Zoom call with Coach Bennett last night, Isaac Traudt was extended a scholarship offer. The ultra skilled 6'9 forward from Grand Island (NE) has soared up recruiting charts since the summer. He's had a relatively normal AAU and now high school season, all streamed online for coaches to watch. It's allowed UVA to feel very comfortable going all-in with him. I expect this one to get serious. He's a top priority, and really has been for a while. There's a long list of offers on his table. Along with Virginia, I think Louisville and Creighton are in contention. Duke is out there lurking too, because that's what they do.
Guards/Wings
All indications are that UVA will bring in a point guard in the 2022 class. Expect a shooter in that Kyle Guy/Joe Harris mold, that's where McKneely or Taylor could fit in. And while it doesn't seem to be a priority right now, probably because they're leaving the window open for a '21 addition, another big guard or wing will be part of the equation. Justin Taylor could also fit that description.
Austin Nunez PG Wagner (TX)
Nunez really belongs in a tier of his own here. They've been all over him since the summer. He's done multiple Zoom meetings with Bennett and always mentions UVA among those recruiting him hardest. All the signs of the top target at his position, at least that we can judge under the dead period cover There hasn't been any opportunity to evaluate him this high school season. That's probably the hang up holding his offer back for now. Texas, Baylor, Texas A&M, and Arkansas are some of the other schools most mentioned.
Seth Trimble PG Menomonee Falls (WI)
Trimble has mentioned UVA for a while. They recently did a Zoom call with him, the sign these days of moving into the recruitment stage. He only has a handful of high-major offers right now, schools like Iowa State, Southern Cal, and TCU. With his high school season underway, there's been more opportunity to evaluate him leading to an uptick of involvement. Texas and Michigan are also starting to look his way, adding to a list that will surely balloon this spring and summer. He plays for Reece Beekman's former AAU program.
Evan Mahaffey SG Archbishop Moeller (OH)
This is a new one. He mentioned recent UVA contact in a Rivals article. I wouldn't make a lot of it right now, but I'm listing him because he fits the mold of what I believe they ideally want. He's a long 6'6 guard that does a little of everything and can defend multiple positions. Expect to hear more interest in similar players going forward. As for Mahaffey, he plays for Kyle Guy's old Indiana Elite program. There's some relationships in place should they decide to pursue.
Chris Bunch SF De La Salle (CA)
There hasn't been any real opportunity to evaluate Bunch or other prospects on the west coast. He's consistently listed UVA when talking about his recruitment. He's a pretty obvious blow-up candidate once people can lay him on eyes. Another big guard, has potential to slide down to the 4-spot in small lineups. I think in a perfect scenario that's what they're looking for, essentially a Trey Murphy replacement. It might be a while before they can get an evaluation, but keep Bunch in mind. Syracuse, Maryland, and most of the Pac-12 are involved so far.
Jaydon Young CG Greensboro Day (NC)
This is a wildcard. Jaydon is in the 2023 class. There's no indication that will change. He's an original 2022 though, which always opens the possibility that he could move up. Whenever his recruitment moves forward, expect UVA to be involved. They're very familiar, having seen him play alongside Carson McCorkle. He's one of my personal favorites. There's a lot of Malcolm Brogdon in his game. A physical lead guard, long sneaky-good athlete, and just quietly produces.
Other guards: I'm trying to keep this fresh instead of rehashing names. Many of the players I've discussed before are still very much on the radar. Gonzaga (DC) PG Devin Dinkins listed UVA as one of three schools most involved. They've done a Zoom with PG Noah Shelby (TX). Big Varina guard Alphonzo Billups is definitely of interest. Kam Craft (IL) and Camden Heide (MN) have done the Zoom thing too. And Rylan Griffen (TX) would be hard to get, but UVA is involved.
Forwards/Centers
They'd like to bring in a pair of frontcourt players by 2022. The key is for them to complement each other. Ideally, one is very skilled and the other is a rim protector. It's not necessarily about positional labels, more the traits they bring.
Dereck Lively C Westtown (PA)
UVA has picked up the interest here of late. He's had the benefit that few others do in this class. Tony Bennett has seen him play in-person while checking out former recruit Jalen Warley. It's a high-profile recruitment. Long list of offers already in such as FSU, UCLA, and Ohio State, with Duke again lurking. As an bouncy 7-footer with decent agility, he has some special tools.
Favour Aire C Bishop McNamara (MD)
Another guy they're very interested in but haven't had any opportunity to evaluate. He's a blue-collar big man. Cleans the glass and protects the rim. Particularly important for UVA, he's extremely agile for his size. As a more proven commodity than most, he's already a popular recruit. Georgetown, Indiana, Maryland, and LSU are some involved.
Maliq Brown PF Blue Ridge (VA)
Everybody is quick to point out how UVA is missing that Akil Mitchell or Isaiah Wilkins type of forward on this year's team. Well here's a Top 100 quality recruit that fits the mold perfectly in our backyard. Maliq is a special athlete who can defend pretty much anyone on the floor. He's developing a nice face-up game too, and has shown the ability to knock down open jumpers. The coaching staff is very aware and in contact. Sometimes local recruitments are the quietest of them all.
Braeden Moore SF/PF Christ Presbyterian (TN)
Another new one that probably will need to pick up quickly to have a chance. He's really taking off after a big start to the high school season. Skilled forward that can really shoot it. UVA has a little bit of a connection. He plays at Braxton Key's old Nashville school. Offers have poured in from Tennessee, Auburn, WVU, Kansas, and Missouri. All just in the last couple weeks.
Bobi Klintman SF/PF RIG MARK (Sweden)
Tony Bennett recently gave him a call, according to an article from 247Sports. Compared him to DeAndre Hunter too, which is always nice. I actually think he's probably more of a big guard like Hunter than a true forward. As always with overseas prospects, it's hard to project how their skills will translate. He's definitely intriguing though. A highly-skilled fluid athlete. He's a little old for his class, so maybe there's potential for a move up to '21.
Taylor Hendricks PF Calvary Christian (FL)
Hendricks name has started to pop up more recently with some strong early season performances. He's one of those mobile trim protectors that could play the 4 or 5 spot. If UVA can get Isaac Traudt as they're certainly hopeful of, that's the kind of guy they'll be looking to pair with him. All the Florida schools are very active in his recruitment, along with LSU and a few others.
Other Forwards: They're still in regular contact with Colin Smith (TX). Lee Dort (TX) has done a virtual visit. East Rockingham Star Tyler Nickel is still of interest. George Perkins (DC) is one to keep an eye on too.