Trey Kaufman sets date, and other recruiting notes.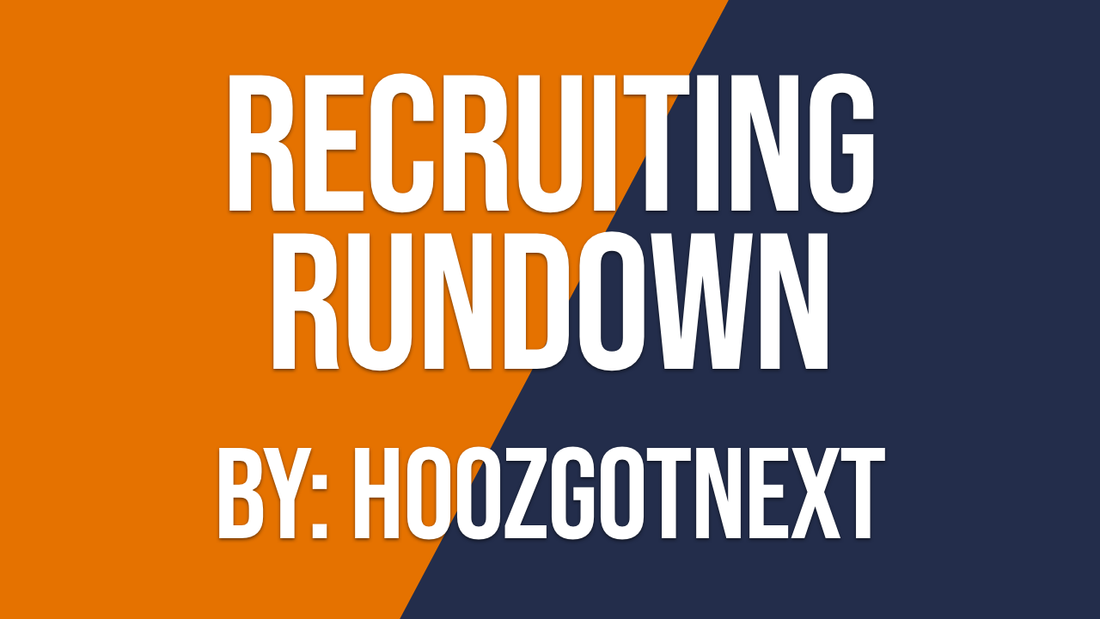 Coming up on three weeks until the early signing period, there's movement with one key class of 2021 target. Silver Creek (IN) forward Trey Kaufman will announce his college choice on October 30th. Finalists are Virginia, North Carolina, Indiana, Purdue, and Indiana State. He visited Charlottesville and Chapel Hill last month on his own despite NCAA dead period rules that restricted in-person contact with the coaching staff.
Kaufman was named Indiana Gatorade Player of the Year as a junior. He's consistently moved up national rankings over the last year, now at #31 overall by 247Sports. Coach Bennett has had a lot of personal involvement in this recruitment, having made multiple trips to see Trey dating back to last September. He's been the clear top target of his home state Hoosiers, who have long been considered the favorite. As seems to be the case with most top top prospects this year, there's no real certainty which way he might be leaning. We'll find out soon enough.
Should Virginia miss out on Kaufman, Montverde (FL) wing Caleb Houstan's decision will take on extra importance. He's down to Virginia, Duke, Michigan, and Alabama. According to his SI blog, a decision is expected by the end of November. There's still plenty of mystery surrounding his recruitment, but things are becoming a little clearer. Immediate opportunity is the key. He'd prefer to wait to see how other decisions unfold to get a better idea of the potential roster competition, especially at UVA and Duke.
Lastly, the Trevor Keels marathon continues. I wish I could say there was a new development, but I don't know of any. It's believed he will decide by the early signing period next month. However, he's staying mum on the subject as has been the case for some time. Villanova, Duke, and your Wahoos make up his top three. We believe it's a Virginia vs Duke battle.
Class of 2022 virtual visitors
Poca (WV) guard Isaac McKneely has been discussed as a potential top 2022 target for months, despite UVA not yet making an offer to the class. The coaching staff has kept in close contact, and recently held a Zoom meeting with him. He's been collecting offers all summer from the likes of Ohio State, Indiana, Purdue, Lousiville, along with a dozen others. Virginia is likely to join that list soon, although it may depend how class of 2021 decisions play out over the next month. McKneely visited twice for games last season.
Local product Justin Taylor also Zoomed with the coaching staff recently. And actually, Coach Bennett got to see the STAB sharpshooter play live over the weekend at the CBG Fall Series in Richmond. Tony's son Eli was a participant, so he could attend as a parent despite the dead period. Taylor has a rapidly growing list of offers including Maryland, Syracuse, and Indiana. It' seems likely, as with McKneely, that Taylor has an offer waiting once Bennett turns the corner on 2022.