Virginia a Finalist for Caleb Houstan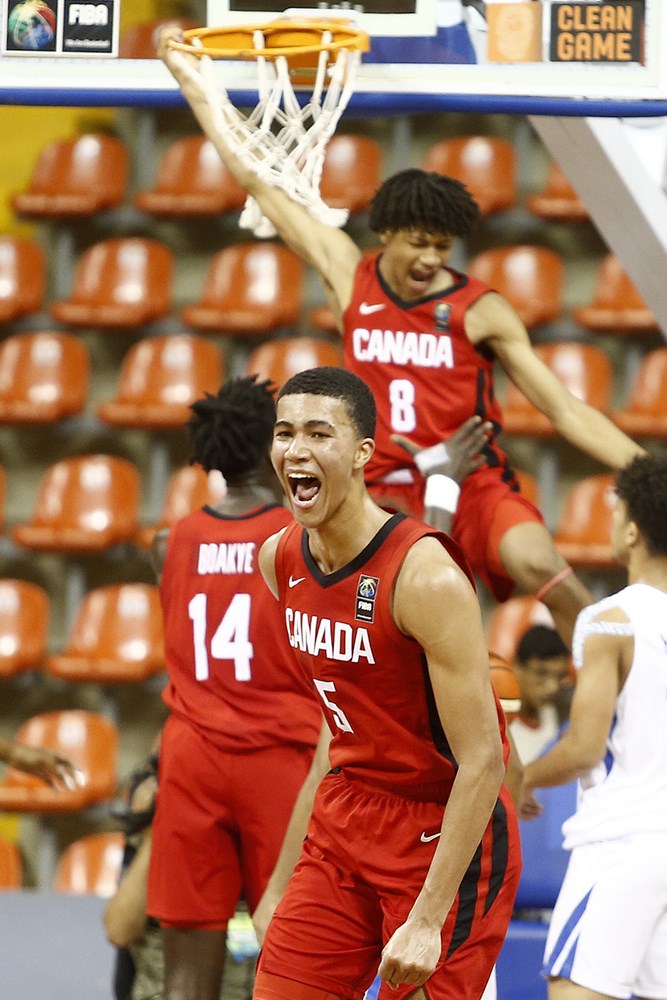 Image: BasketballFinders
UVA has made the cut for another highly-rated prospect in the class of 2021. This time it's forward Caleb Houstan out of Montverde Academy (FL). Duke, Alabama, and Michigan account for the rest of the Ontario native's final four.
The news is a bit of a surprise. Not only Virginia's inclusion, but that he's apparently nearing the end of his recruitment. Originally in the class of 2022, Houstan reclassified over the summer. It's been a very quiet recruitment since. He hasn't been able to take any visits or meet with coaches in-person. It was widely expected that he would wait until he could do those things, then decide after the season. More likely than not, he'll now make his choice ahead of next month's early signing period.
Houstan is one of the best shooters in the class, cashing in on 53% of his three-point attempts last season. A skilled athlete at 6'8, he can legitimately play at both guard and forward. Comparisons have been made to Golden State Warriors star Klay Thompson, who played under Tony Bennett at Washington State. He's a potential one-and-done NBA candidate, although two years in college might be the more likely scenario.
There's a lot of mystery here . It's always safe to assume when a recruit releases a short list that he has a fair idea of where he'll go. There's some positive buzz from the UVA side, but overall his picture is cloudy. If there's a favorite, it might be Alabama. Head Coach Nate Oats has formed a nice Canadian pipeline. They have some familiar faces already on the roster, and are strong in the running for another in big man Charles Bediako. Michigan, working on a large 2021 class, can't be overlooked either. He's more of a back-up plan for Duke, should they miss out on Patrick Baldwin. .
Virginia's pitch is a little different from the rest. They're basically recruiting him as a guard, whereas the others will mostly utilize him at forward. That's intriguing for a prospect who needs to develop a more well rounded perimeter game to take the next step. Considering the success Bennett has had with big wing shooters like Thompson and Joe Harris, he's wisely giving it serious consideration. Granted, there's not much known about his leanings. But the little bit of intel I've heard suggests UVA is squarely in the running, probably the prime competition for Alabama.
"I think the relationship with them stands out. They were one of the first programs to set up zooms with me during the quarantine period and they were really recruiting me heavily. They really took a lot of interest in getting to know me as a player. They told me about my strengths and how I could do in their system and they also told me about the things they could help me get better with." -Caleb Houstan on Virginia in an interview with 247Sports
Virginia currently has two scholarships available for 2021. New Zealander Taine Murray is the lone commit. Along with Houstan, they're among the finalists for Paul VI (VA) guard Trevor Keels and Silver Creek (IN) forward Trey Kaufman. Just five weeks from the early signing period, Bennett and staff are fighting for big prizes.