Around ACC Basketball Week 2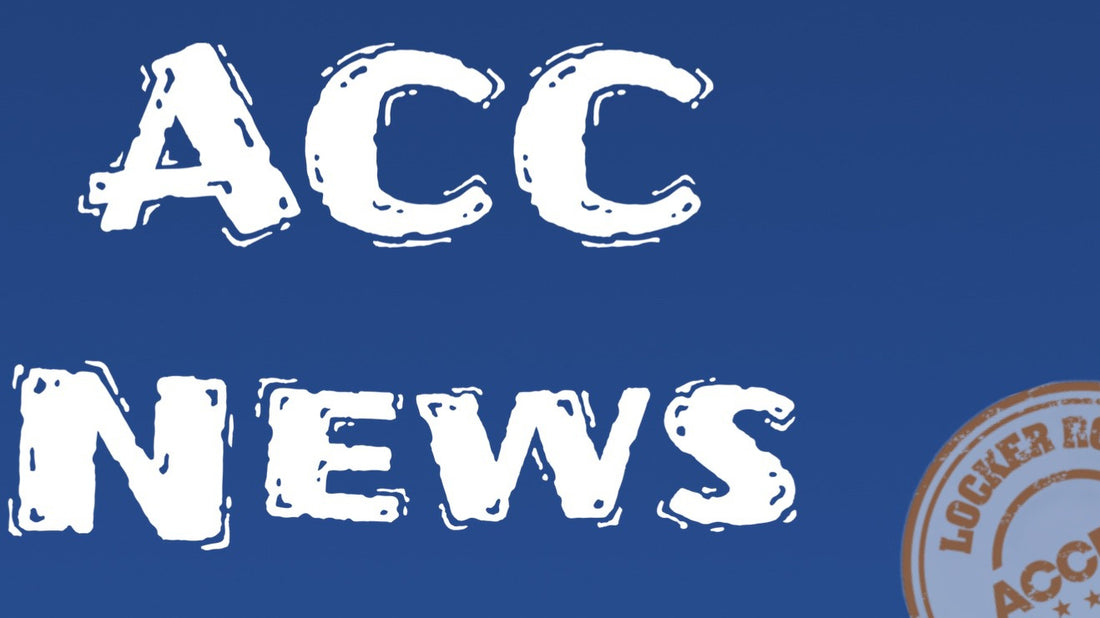 The ACC is off to a considerably better start than a year ago.  And a strong crop of freshmen are playing a big part in the early season.  I dig into those topics along with my rankings and quick notes on all 15 teams.   
Not So Bad
The conference's performance as a whole in the early going has improved quite a bit from last season.  Mostly by avoiding bad losses.  Through the first two weeks of last season, the ACC had already lost a combined 12 games to mid-major teams from outside the six power conferences.  In the same span this year, they've only dropped three of those games.  And the losses all belong to teams widely expected to finish in the league basement (GA Tech, Louisville, Notre Dame). 
They're doing a little better in national rankings too.  Right now, the ACC has three teams inside the top 30 on Kenpom and nine in the top 75.  Last season, they finished with only two top 30 teams and seven ranked in the top 75.  Those benchmarks are important because of the quadrant system the NCAA committee uses.  Home games against a top 30 opponent and away games against teams ranked in the top 75 are categorized as Quad-1.  And the NCAA's NET rankings usually don't differ greatly from Kenpom's. 
Fewer bad losses and more opportunities for quality wins.  That's a formula for a more enjoyable Selection Sunday.  They still aren't doing so well against opponents from power conferences, however. Only a 6-8 combined record. There will be plenty of chances to turn that around this week.  
Bumper Crop
Freshman around the ACC are making their mark in the early season.  Pittsburgh's Bub Carrington (18.0 PPG) has the look of a potential All-ACC player out of the gate.  Blue chip guards Jared McCain (8.5 PPG) and Caleb Foster (10.5 PPG) haven't disappointed for Duke.  Big man Blake Buchanan (7.5 PPG) led Virginia past Florida.  Leon Bond (9.5 PPG) has been a bright spot for the Wahoos too.  And Notre Dame's top two scorers are both freshmen, electric guard Markus Burton (19.5 PPG) and forward Carey Booth (9.8 PPG). 
The exciting part is most of those guys figure to be around a while.  None of them are sure one-and-dones.  And let's not forget North Carolina's Elliot Cadeau (6.7 PPG), the preseason pick for Freshman of the Year.  He'll find his groove for the Tar Heels soon enough.  
Week Two Rankings
Top 5
Miami showed vulnerability last week, but also impressive spurtability to get themselves out of trouble.  The Hurricanes cruised to a championship in The Bahamas with wins over Georgia and Kansas State.  Duke somehow took three scheduled home games against mid-major opponents and got it labeled as a multi-team event.  The Blue Devil Challenge.  It's one of the most Duke things ever. 
The powers that be get some kind of sick thrill from making Virginia and Wisconsin play each other.  They'll grind it out as part of the Fort Myers Tip-Off on Monday.  North Carolina will receive their first test at the Battle 4 Atlantis.  That could include a Thanksgiving Day clash with Villanova.  And Clemson looked a lot better on Sunday, blowing out Boise State.  Tigers guard Joe Girard (12.3 PPG) is hitting his stride after a slow start.   
Middle of the Pack
Pittsburgh has bullied weaker opponents.  We'll find out how they do against someone their own size at the Preseason NIT, starting with a matchup against Florida on Wednesday.  Likewise, NC State is untested.  They'll draw Vanderbilt at the Vegas Showdown, then either Arizona State or BYU. 
Syracuse needed a 24-point comeback to avoid losing to Colgate for the third straight season.  That's progress.  It's not flashy, but Boston College is winning the games they're supposed to.  There aren't many players in the league better than Eagles big man Quinten Post (19.5 PPG).  Virginia Tech needs a quality non-conference win.  They'll get a chance or two this week at the ESPN Events Invitational.  
Bottom Third 
Injuries have contributed to early season setbacks for Wake Forest.  Still, their losses are all to power conference teams (Georgia, Utah, LSU).  I think Florida State is much improved, but they got a reality check in Gainesville.  The Seminoles were ambushed by Florida in their first road game. 
Georgia Tech
was handed their first defeat by UMass-Lowell, which it turns out isn't named after the character from Wings. 
Louisville
showed they're capable of being really good in a near upset of the Fighting Shedricks of Texas.  And the young
Notre Dame
team had a gritty performance at the Legend's Classic, coming away with a win over Oklahoma State in the consolation game.