Cavalier Futures Hosts First Virtual Cav Club Exclusive Event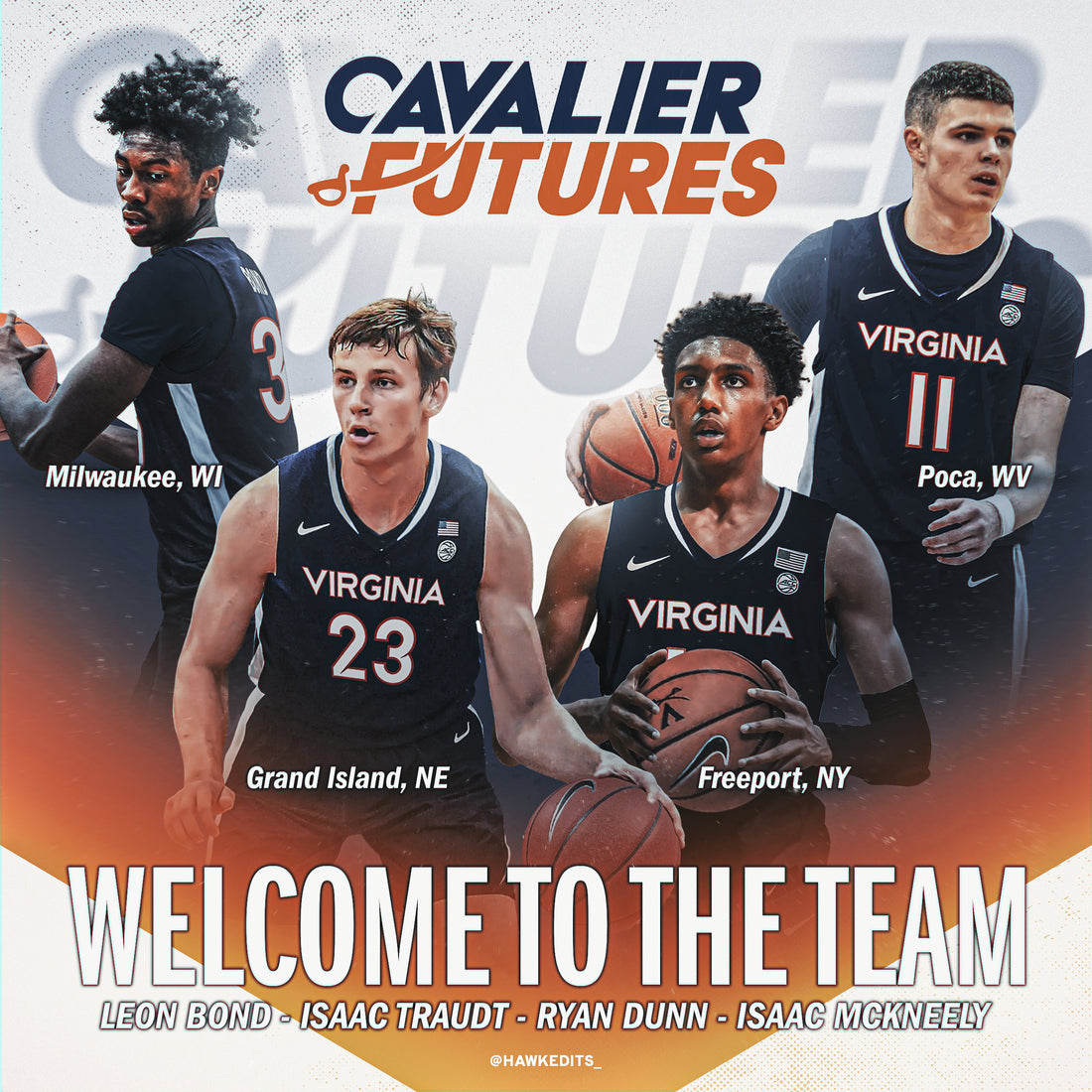 Join Cav Club today to attend!
Cavalier Futures, the alumni-driven collective dedicated to supporting University of Virginia (UVA) student-athletes in their career development and name, image, likeness (NIL) activities, partnered with Locker Room Access back in May 2022 to introduce a brand new way for fans to connect with their favorite Hoos. The "Cav Club" is a fan subscription platform that gives members access to exclusive updates, interviews, mini-series, vlogs, and events featuring student-athletes.
The first exclusive virtual event will take place this Wednesday, November 9th at 8 PM. This one is going to be a treat for UVA Hoops fans who are recruiting fanatics: Meet the First Years! Isaac McKneely, Isaac Traudt, Leon Bond, and Ryan Dunn are zooming in to connect with Cav Club members, introduce themselves, and give a sneak peek of their collegiate basketball debuts. This event is open to ALL Cav Club subscribers - Orange, Blue, Silver, & Gold level members are encouraged to RSVP (check out the latest email from Cav Club for the RSVP link).
Not a member yet? Subscribe today at any level and add this virtual meet & greet to your calendar! Membership options are tiered, ranging from $4.99/month to $500/month. The Orange Membership ($4.99 per month) adds subscribers to an exclusive mailing list to receive the Cav Club newsletter which will include video messages, early insights on NIL sponsorships, and articles written by and about student-athletes. The Blue Membership gives subscribers access to a portal of digital content such as in-depth interviews, athlete-led mini-series, and behind-the-scenes vlogs. The Silver Package ($99.99/month) and Gold Package ($500/month) will put subscribers on the guest list for various invite-only events such as small group meet & greets, clinics, and more.
Other basketball-related perks include access to vlogs from the team trip to Italy and one-on-one interviews with recent transfer Ben Vander Plas and returning favorite Jayden Gardner. Rumour has it Kihei Clark will be dropping in the studio soon for an exclusive video interview this month! Subscribe today to support NIL at UVA and get to know your favorite Hoos a little better.
Join Cav Club now using the link below!