Takeaways From Virginia's Season Opening Win Over NCCU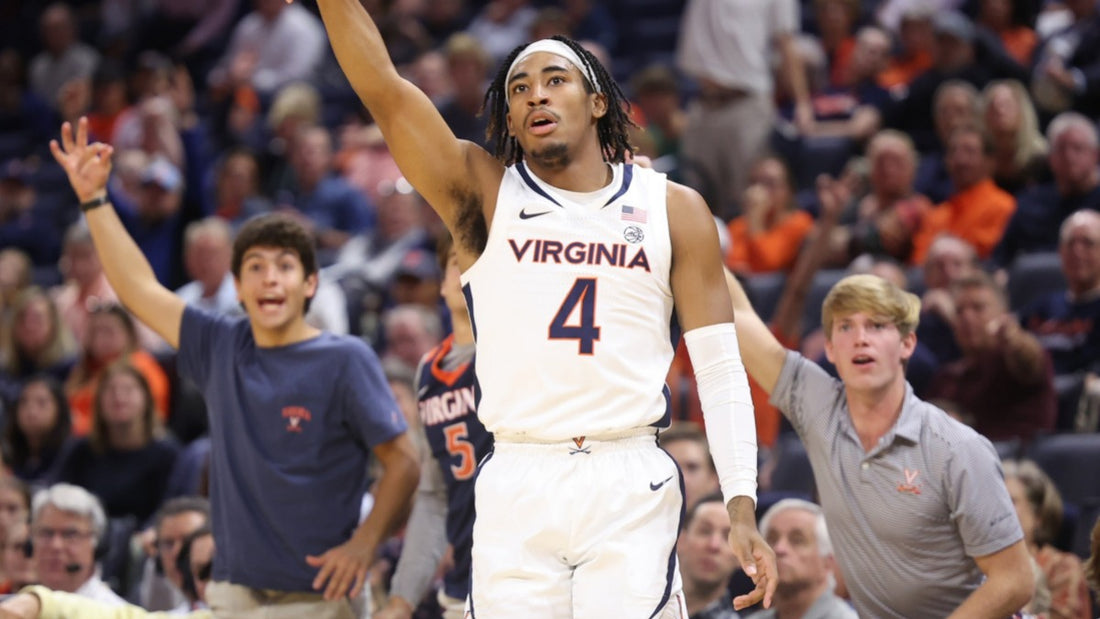 Virginia had a fight on their hands in the season opener against North Carolina Central on Monday night. The Wahoos trailed briefly in the second half before pulling away for a 73-61 victory. As always with first games, some questions were answered.
Rotation Revealed
One thing about last night's game being so competitive, we got a genuine look at where the rotation stands. Virginia went nine deep. The starters were as expected. Kihei Clark, Reece Beekman, Armaan Franklin, Jayden Gardner, and Kadin Shedrick. Freshman guard Isaac McKneely was first off the bench, followed by Ohio transfer Ben Vander Plas, then senior big man Francisco Caffaro. Sophomore guard Taine Murray was the ninth man, making a short two-minute appearance.
The top seven seem pretty well entrenched. They each played at least 20 minutes. I think all seven are seen as starter-quality, Caffaro is in more of a clear backup or situational role. It'll be interesting to watch how the rotation evolves from here. Both in terms of the roles within the rotation, and whether those that didn't see the court last night can work themselves into the picture. This is only the starting point.
Key Freshman
Isaac McKneely was the only freshman to play for UVA in the season opener. He was the sixth man, playing 23 minutes. And that was despite having a quiet game. He scored three points on 1-4 from the floor, all his attempts coming from behind the arc.
It's clear that Bennett has a lot of trust in the freshman from Poca. I thought McKneely stayed within himself in his first outing, taking what came while not forcing anything. He had one bad turnover early that led to an NCCU transition basket, but otherwise played a clean game.
He's the key to UVA having a more balanced backcourt. The more you see of McKneely, the less you'll see of the Clark-Beekman duo together. And there are reasons that he already has such a significant role.. He was their leading scorer in the last closed-door scrimmage, a win at UConn. I expect some offensive outbursts as he settles in and becomes more assertive.
Bond to Redshirt
Freshman forward Leon Bond will redshirt this season, Tony Bennett said in his pregame interview. It's not surprising news. We knew one of the freshmen would and Bond always seemed to be the most likely candidate. That was the tentative plan all along, they discussed it with him during his recruitment.
Bond has an extremely bright future. He's as talented as it gets defensively, capable of guarding 1 through 4. I don't think it's an exaggeration to say he has DeAndre Hunter type potential on the defensive end. And he's made big strides in the skill department. He could contribute if needed. There's just not much of an opportunity. I expect him to be in the rotation next season.
By redshirting him, it maintains class balance. And it fits with what they've already been doing on the recruiting front, essentially working around Bond as if he were part of the 2023 class.
Franklin and Shedrick Shine
Senior guard Armaan Franklin and junior big man Kadin Shedrick have been talked about as candidates to make a big leap this season. They both got off to a great start in the season opener. Franklin scored a game-high 21, while connecting on four of seven tries from behind the arc. And Shedick posted 10 points and 7 boards, coming on strong as the Hoos pulled away late.
With Franklin, it's all about making shots from deep. Three-point woes is all that kept him from being all-conference material last year. Other than that, his game improved across the board. He just left the 40% clip behind at Indiana. Last night, the full package was on display. He won't have it going like that in every game, but the Hoos need him to be a consistent deep threat if they're going to reach their potential.
Shedrick's stat line isn't overwhelming, but I thought he looked the part of the mature big man UVA needs. And down the stretch when it mattered, he really stopped up. He's noticeably stronger. His energy was great, fighting on the glass and recovering to project the rim. And he played with discipline, avoiding foul trouble. That might be the most important thing.
Forward Puzzle
One of the concerns about Virginia's addition of transfer Ben Vander Plas was how he would fit with Jayden Gardner. At least in the season opener, that was an issue. Those two only shared the court for three minutes last night. Vander Plas played 23 minutes off the bench. Gardner played 20, the fewest since his freshman year at East Carolina.
Playing them together means either going small without a true center, as they did for those three minutes. Or going big, with Vander Plas as a guard. Both of those lineups would usually put UVA at a disadvantage on the defensive end. That's the rub.
Those are two of UVA's best offensive players. It's a problem if they're only splitting time at one spot on the floor. Gardner had a rare off-night, which probably factored in. But it'll be interesting to see how Bennett manages it going forward. And if Gardner's minutes increase, as you'd have to expect, it would come at the expense of someone else in a very competitive rotation
(Featured Image Credit: Matt Riley/UVA Athletics)