Takeaways from Virginia's Spring Recruiting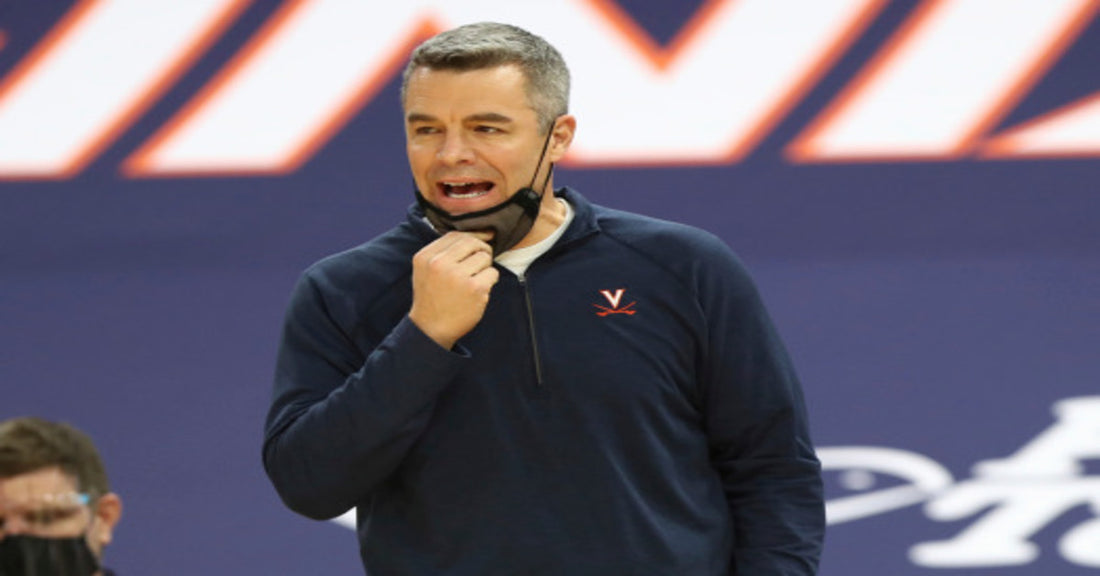 This Spring's late recruiting cycle has brought roster turnover to college basketball on a scale never seen before. All spurred by rule changes. The Virginia staff, along with all coaches, are learning on the fly how to best handle the new environment. It's not over yet, but we there's enough evidence to draw some conclusions.
Immediate Eligibility Isn't an Existential Threat
If you remove senior transfers, brought on by the separate and temporary "free year" rule, there have been 1,128 players in the portal this year according to verbalcommits.com as of Tuesday night. That's about a 10% rise from last year's total. There will be more obviously. I would guess the final tally ends up in the range of a 30-40% increase. That's significant for sure. But it's a far cry from college basketball's doomsday. An abundance of coaching changes has padded those numbers too, after last year was relatively quiet on that front.
The free year thing is the bigger mess, in my opinion. I can't imagine the NCAA envisioned it being used primarily by transfers. 416 of them so far. We'll be dealing with the fallout from that grand idea for three more years. At least it's somewhat temporary. Immediate eligibility is here to stay. It's not all roses and sunshine. There's more turnover and roster planning is harder, but the game will survive just fine.
The Bennett Way Hasn't Changed
Virginia under Tony Bennett has always used the late cycle as a way to supplement recruiting or to fill holes left by early departures. This Spring has proven, despite the increase in turnover, his mindset hasn't changed at all. He's been extremely selective in choosing which players to pursue. Each addition was targeted for a vacant role, while taking both current and future roster construction into consideration.
UVA is one of the few major programs still taking that approach I believe. Staying with the long term plan instead of just trying to assemble a roster year by year. Armaan Franklin is essentially the Casey Morsell replacement. Jayden Gardner the skilled forward Justin McKoy was recruited as. They always intended to add a 2021 forward. Igor Milicic took care of that. Eventually, whether this year or next, expect a transfer guard in the spot left by Jabri Abdur-Rahim.
Time will tell if that's the smart approach. They surely could have gotten more players, and will continue looking. But they clearly won't do it at the expense of 2022 plans or the opportunity of current young players. Some coaches are sort of embracing the chaos, maximizing for their short term advantage. Bennett is only doing a Spring patch job.
Scholarships to Spare
The days of using all 13 scholarships are pretty much gone. It was always really hard to do that. The limit is sort of an artificial number, the best case scenario of roster management you could hope to occasionally achieve. The formula has to include redshirts, of which a large part used to be sit-out transfers. In truth, most transfers aren't as valuable as before because they're not sitting out. They were the best way to use extra scholarships. Now, you need an immediate role for them.
As things stand, the ACC has an average of 10.5 scholarship players per team for next season. Coaches won't stop trying to fill them all, especially during the early signing period. UVA might still get there once in a while. This program is built more for it than others. But it'll be a rarity.
Confidence in Kadin
We can learn a lot about how the coaching staff views returning players by what they have and haven't done during the late recruiting cycle. There would be an attempt to address any weakness they were worried about.
There was very little activity at all with true big men. They flirted with a few. Tanner Groves from Eastern Washington comes to mind. But they never seriously pursued any of them. That speaks volumes about their confidence in Kadin Shedrick. The redshirt-freshman missed a big portion of this past season with recurring mono symptoms. He's now back up to 230 pounds, looking strong and healthy. Expect him to be a major factor for the 2021-22 Hoos, probably in line for a starting job.
(Image: Erin Edgerton/The Daily Progress)